No bride and groom ever want wedding crashes unless you happen to be a celebrity. Here, all the stars who have showed up to ceremonies and receptions without an invitation making these couples' big days even more unforgettable!
1. Katy Perry
Katy Perry joined Hayley Rosenblum and Blonie Dudney's wedding reception. She showed off a few dance moves and left!
2. Beyoncé and Jay-Z
Pinterest
The power couple decided to visit a church while on a holiday in Italy and accidentally crashed a wedding ceremony.
3. Bradley Cooper
The 'Wedding Crashers' actor himself surprised a couple during their wedding while visiting his alma mater Georgetown University.
4. Serena Williams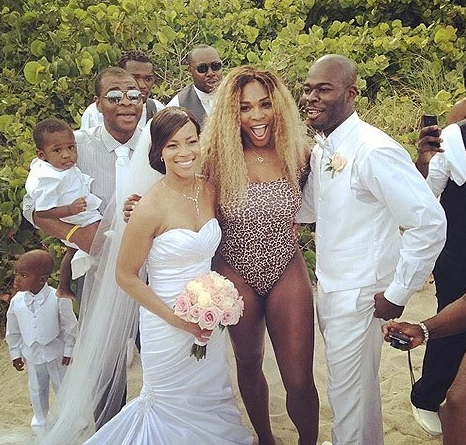 Pinterest
She swam right to a wedding on the beach! The tennis star stumbled upon a beachside wedding in Miami and did so in a leopard print swimsuit, epic!
5. Ed Sheeran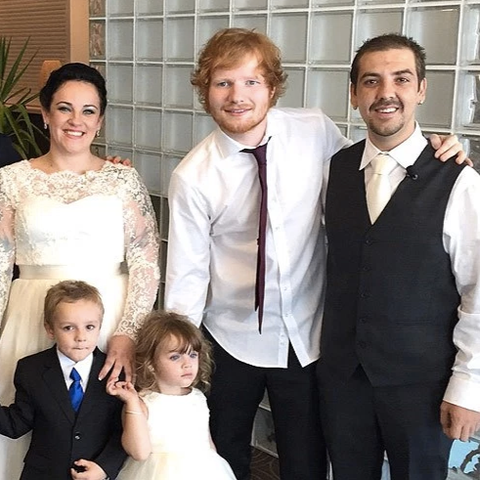 Pinterest
The "Shape Of You" singer surprised and performed for an Australian couple, who, after the death of the bride's mother, had fallen on hard times. He's the sweetest!
6. Lady Gaga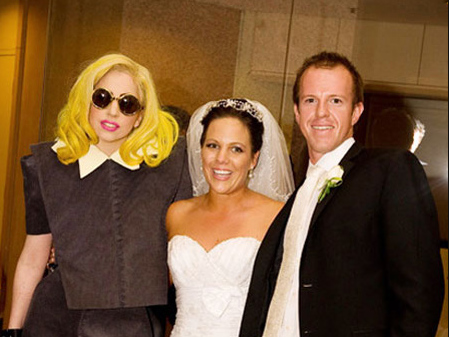 Pinterest
Lady Gaga was staying at the Intercontinental Hotel in ­Adelaide, Australia. When she walked by the ballroom mid-ceremony on Courtney and Reece Kerr's special day, she decided to join in.
7. Taylor Swift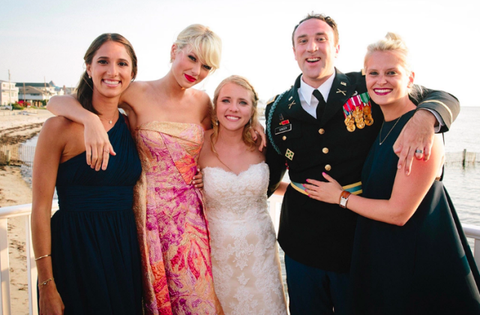 In June 2016, the singer surprised Max Singer and Kenya Smith at their wedding after Max's sister Ali reached out to Swift and told her that the couple had wed in a hospital room where Max's late mother spent before she passed away.
8. Brad Pitt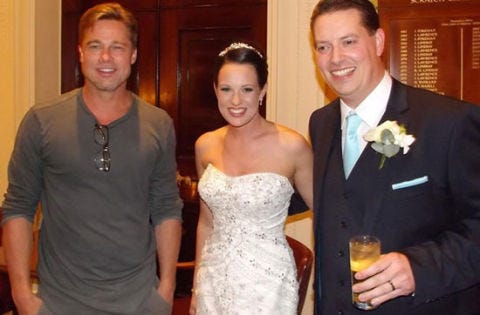 Pinterest
Brad Pitt was spotted by bride and groom Abi and Daniel Lingwood, who persuaded the actor to take a quick snap with them.
9. Queen Elizabeth II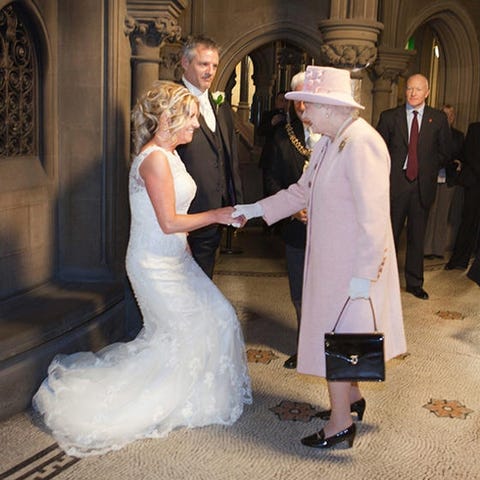 Pinterest
The queen herself walked into Manchester Town Hall as a surprise, moments after the couple said I do!
10. Dwayne 'The Rock' Johnson
Getty Images
The Rock and Danny DeVito were on a press trip for Jumanji: The Next Level, when they heard a reception was still ongoing downstairs. They had no choice but to crash it!