Whether you admit it or not, music plays a pivotal role for films and TV Shows to truly send the message without having long paragraphs of conversations, the perfect music can do just that and more. It adds, emotion, drama and the flare that most viewers are looking for especially for a drama filled scene. One show that we clearly can't stop gushing about that uses the perfect songs for the perfect scene is The Umbrella Academy! Remember this scene?!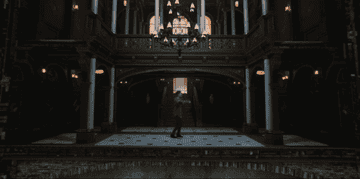 Giphy
Iconic! Enough said!
So here are a few other examples that we loveee:
1. 'Don't Fence Me In' (Billy Williams/Sammy Kaye) — Pretty Little Liars
Talk about getting fenced-in literally, and creepy much?!
2. 'Believer' (Imagine Dragons) — Riverdale
Sure to set the tempo, as things turn south.
3. 'All for Us' (Labrinth and Zendaya) — Euphoria
THE BEST!
4. 'Vienna' (Ultravox) — 13 Reasons Why
Sure to send chills down your spine
5. 'Whatcha Say' (Jason Derulo) — Gossip Girl
Can this song ever sound the same any more?
6. 'See You Again' (Wiz Khalifa/Charlie Puth) — Furious 7
You are not human if you didn't cry during that scene! 🙁
7. 'Bohemian Rhapsody' (Queen covered by Jonathan Groff) — Glee
Just the push you need!
8. 'I Want You Back' (Jackson 5's) — Guardians of the Galaxy
WE LOVE GROOT!!!
9. 'Into the Black' (The Chromatics) — 13 Reasons Why
The series has one of the best soundtracks, mashing songs from all genres.
10. 'I Can't Hear You' (The Dead Weather) — Gossip Girl
Chuck Bass has made some very atrocious acts, but is it bad that we still ship him with Blair?