Without the Joker, Batman is just a rich dude with anger issues and way too much time on his hands, Our villains make our heroes! Without them, our heroes can't shine and swoop in where trouble may be lurking.  That's why it's important to give villains scenes where they can wow us with their quirks and scare us with their ferocity. Just like life you need a perfect balance between good and evil.
So here it is, 10 of the scariest and gruesomest villain scenes!
1. 
Twin Peaks
2. 
Game of Thrones
3. 
Haunting of Hill House
4. 
Hannibal
5. 
American Horror Story: Freak Show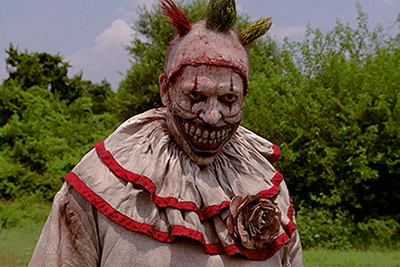 Teen Vogue
6. 
The Vampire Diaries
7. 
Dexter
8. 
Buffy the Vampire Slayer
9. 
Sherlock
10. 
Breaking Bad