10 Popular Movie Characters That Deserved More Love In Rom- Coms
Which character do you think deserves to be treated better?
These characters may play a small role in the rom-coms, but they sure have caught our attention!
Here are 9 popular movie characters that needed more love in the films!
Be warned, there are spoilers!
1. Isis from Bring It On (2000)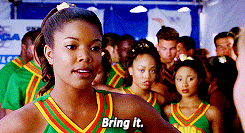 Isis was made to look like the bad person, but really she was just trying to save her team!
2. John Ambrose McClaren from To All the Boys: P.S. I Still Love You (2020)
Lara Jean and Peter Kavinsky may have been our first choice in the first sequel, but John Ambrose caught our attention with his charm- because Peter was being quite the jerk. And their chemistry was sooo strong!
3. Astrid Leong-Teo from Crazy Rich Asians (2018)
Many fell in love with Astrid's character in the movie. And though there was a happy ending for her, we still believe she deserved much more!
4. Louise from Sex and the City (2008)
Jennifer Hudson had just won an Oscar a few years prior to the movie, though she was just a supporting role, they could have shown more of her character!
5. Peik Lin from Crazy Rich Asians (2018)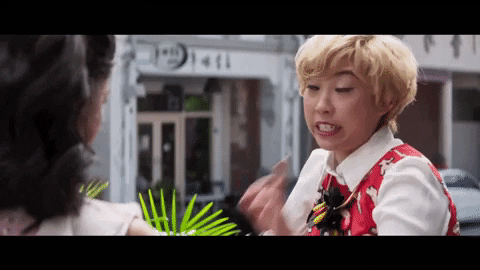 We LOVE Peik Lin she practically made the whole movie. It would have been great to see more of her.
6. Lon Hammond, Jr. from The Notebook (2004)
Lon Hammond may not have been Allie's one true love, but it's clear he's such a good guy and didn't deserve what happened to him. We need to know he's doing okay without Allie!
7. Rhonda from A Cinderella Story (2004)
Regina King as the fairy godmother and was a great supporting act. But, it would have been great to know more of her character in the movie then to see her with just the funny lines!
8. Peter from Love Actually (2003)
We barely saw much of Peter, but he seemed like a cool dude! Unfortunately, he has a lousy best friend who tries to get with his wife. The guy deserves more!
9. Casey from 27 Dresses (2008)
Judy Greer made all the rom-coms in the 2000s sooo much better!  But she was so underplayed and deserved a lot more role than she's given.
10. Paulette Bonafonté from the Legally Blonde
Paulette definitely deserved wayyy more. If Elle Woods was flying high in life, why couldn't she? Let's hope we see more of her when the sequel for Legally Blonde 3 comes out!