Being human is odd. Our natural instinct, when faced with something scary, would be to run in the opposite direction but – for some reason – we consciously make the choice to put ourselves through hours upon hours of scary, heart-thumping, anxiety-inducing content. Maybe it's the thrill of knowing that at the end of it all, we'd walk away with nothing more than a few sleepless nights; maybe it's the notion that what happens in movies, stays in movies. However, this doesn't apply when trying to explain our fascination with horrifying stories of real-life situations brought to life on the screen.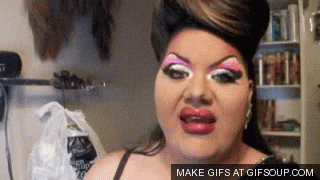 True enough, some of the most viewed and hype about movies happen to be documentaries and films based on real-life stories: be it hauntings, murders, monsters in the form of men/women. And you being here, reading this now, is proof that we really are drawn to the inexplicable. So to satiate this curiosity, here is a list of some of the most bizarre crimes, grisly murders, mysteries disappearances and supernatural happenings – based 👏 on 👏 true 👏 stories – that you can stream today.
'Night Stalker: The Hunt for a Serial Killer'
The newest addition to Netflix's slate is the story of Richard Ramirez. Dubbed "one of the most terrifying serial killers in American history", Ramirez was convicted of 13 counts of murder, 5 counts of attempted murder, 11 counts of sexual assault, and 14 counts of burglary – although many believe that these numbers represent a mere fraction of the actual number of crimes he has committed. The documentary is shot from the point of view of the people who were most impacted by his crimes that went on in the West Coast between 1984 and 1985:  victims, reporters, and, most of all, the cops who caught him.
'American Murder: The Family Next Door'
In August 2018, news that pregnant Shanann Watts and her two daughters, Bella (4) and Celeste (3) were missing from their home in Florida made headlines. Her husband, Christopher Watts made impassioned please for their return in front of members of the media. Two days later, he was arrested in connection with their deaths. As investigators uncovered the grisly truth behind their disappearance, the documentary calls into question the "perfect image" that families often display on social media.
'Beware the Slenderman'
Have you heard of The Slenderman? Originating as an internet meme, this tall faceless "man" in a black suit is featured in stories that depict him stalking, abducting or traumatizing people (particularly children). However, while The Slenderman is a work of fiction, two 12-year-old girls believed him to be very, very real. This bone-chilling documentary follows the story of the girls, as they become suddenly and increasingly engrossed with the faceless creature. This led them to plan a brutal murder that merely reiterates the real danger of the internet.
'Cropsey'
Another urban-legend turned real-life horror is of the New York "Bogeyman", Cropsey. The documentary, having been made in 2009, may seem slow if compared to the true-crime documentaries of now, but what it lacks in speed it makes up for in hair-raising spookiness. It tells the story of Andre Rand, a convicted child kidnapper from Staten Island. What starts off as an examination into a long-running urban legend transforms into a documentary about the real criminal who inspired those legends. Learning about Andre Rand's kidnapping past is unsettling, but it's the fear he inspired in Staten Island that elevates his reign of terror.
'Evil Genius'
This documentary is described as "the True Story of America's Most Diabolical Bank Heist". While the premise sounds like the plot of any other bank robbery, it actually starts with a pizza man attempting to rob a bank with a bomb around his neck – hah, bet you didn't see that coming! The documentary follows what is actually not just a "diabolical" plot, but a truly bizarre one from Erie, Pennsylvania in 2003. The story is split into four parts and has "plenty of entertaining insanity" so if you've got the time, definitely don't miss out on this one.