The Marvel Cinematic Universe is debuting another female superhero! She-Hulk (yes, she's green too) is set to join 'The Falcon and Winter Soldier', 'WandaVision' and 'Loki' on Disney+. And as always, we're left wondering, who's going to take the difficult role of embodying a comic book character (especially one that has been gamma-fied) on TV? As it turns out, Marvel believes they've found the right person (and you will too, after you read this!)
https://www.instagram.com/p/CFUMA8oHidr/
But before we get into the actress playing She-Hulk, we need to look at the character herself.
So, who is She-Hulk?
In the MCU, 'She-Hulk' is a lawyer named Jennifer Walters. Walters is cousins with THE Hulk, Bruce Banner. Walters end's up becoming She-Hulk after a Banner was forced to give her a life-saving blood transfusion. But, unlike her cousin, she "keeps her calm and her smarts" even as She-Hulk, as the blood transfusion contained a diluted version of Hulk's gamma-filled blood. She eventually goes on to work with The Avengers and the Fantastic Four.
https://www.instagram.com/p/CFXkWRMhCG-/
(Pssst… In the comics, she even has a thing with Thor!)
Anyway, it's time to move on to the talented woman that is playing the lady with the "savage wit and confidence". Tatiana Maslany is more than just another pretty face, she….
1. Played as many as EIGHT different characters on 'Orphan Black'.
https://www.instagram.com/p/BVLWlVugHuA/
The characters had different accents, body languages and attitudes too! Because of this, she went on to win an Emmy, a Canadian Screen Award and a Critics Choice Award. Despite this, the success of the series came as a surprise to Maslany, who said of their popularity,
"It's very surreal. We literally didn't think anyone was going to watch it!"
2. Started acting at a young age.
https://www.instagram.com/p/BSjgVmSg4p0/
34-year-old Maslaney has always been in the spotlight, having started performing through local productions and moving onto TV shows and sitcoms (2030 CE, being one). She's also acted in 'Heartland', 'Being Erica' and 'Nativity'. However, her breakout performance was in at the Sundance Film Festival as 'Ruby' in 'Grown Up Movie Star'.
3. Is sick at improv!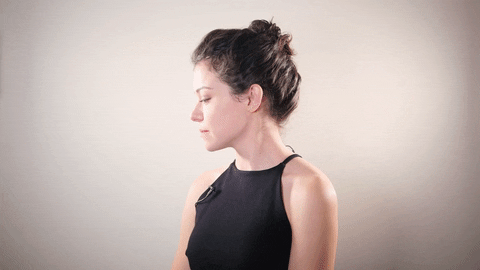 After working in professional improv (improvisation; where) for almost a decade, it's no wonder she's got killer comebacks! While in high school, she took part in the Canadian Improv Games and later, the General Fools Improvisational Theatre.
4. Can speak three languages.
https://www.instagram.com/p/B-uLDGQHgyM/
Being Canadian (and of Ukrainian, Polish, German, Austrian and Romanian ancestry – phew), speaking English is a given. However, being born the daughter of a translator, well, she's picked up languages with ease. Speaking to Buzzfeed, she shares how her mother's French/English government translator position helped:
"My mother taught me German before I knew English, and I went to a French immersion school. I think because I learned it at a young age, your brain understands how languages are structured."
5. Has won the hearts of both critics and fellow actors.
https://www.instagram.com/p/BKi2AOPgr3F/
Patton Oswalt called Maslany "the best actress alive" while The Guardian's Phelim O'Neill dubbed her performance in 'Orphan Black' "dazzlingly impressive to watch".
Needless to say, we can't wait to watch Maslany bring the lesser-known, incredible character of She-Hulk to the small screen!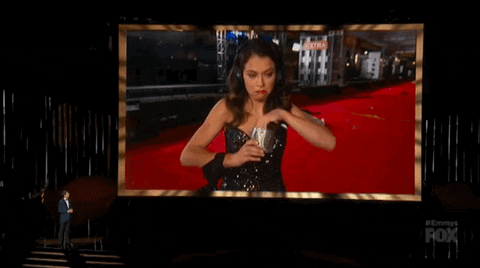 *Cover image credit: Marvel