Travis Scott is surely having the time of his life,having surround by his daughter and billionaire girlfriend and not to mention his recently released Documentary! Netflix released La Flame's Look Mom I Can Fly documentary to their streaming platform.
Image via GQ
The flick takes viewers along for the astronomical ride seeing Trav grow up in Missouri City, Texas, to becoming one of hip-hop's bonafide superstars.
Here are seven things we learned from Look Mom I Can Fly. Get your Netflix and rage on here:
1. Welcome to Stormi's World
The world's best-kept secret was Kylie Jenner's pregnancy. Scott was there every step of the way for his billionaire reality star gilfriend, from her ultrasound check-ups to the delivery room where Stormi Webster would be born on Feb. 1, 2018.Travis would even end up cutting the umbilical cord for his daughter, as he's shown holding Stormi just minutes after her birth.
2. Travis is Here to Shift the Status Quo
In most of Scott's interviews, he usually circles back to his sole purpose in art of being to inspire the next generation coming after him, and shaking up hip-hop's status quo.
Image via Genius
3. His High School Guidance Counselor Saved His Life
When you're as driven as Travis Scott, you realize school isn't for you at a young age. But Travis his guidance counseler was his the reasons he propelled in life and career .La Flame, who reunited with his high school counselor, Sarah Romero, backstage at one of his concerts in 2017.
Image via Billboard
4. He Won't Be Dissuaded By His 0/3 at the Grammy Awards
Make no mistake about it, one of Scott's goals is to walk away with a Grammy award at some point in his career. Even though it didn't happen in 2019, he's only going to go that much harder following his three nominations.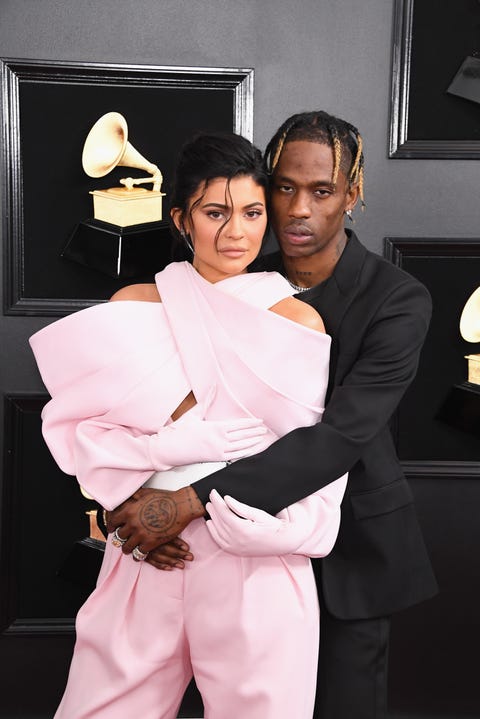 Image via Cosmopolitan.com
5. Travis Slid in Tom Brady's DMs to Sign His Jersey 
Scott isn't any different than us. After performing on the biggest of stages at the Super Bowl earlier this year, Trav hilariously takes a shot in the dark and slides into Tom Brady's DMs asking if he would sign his jersey!
Image via The Sun