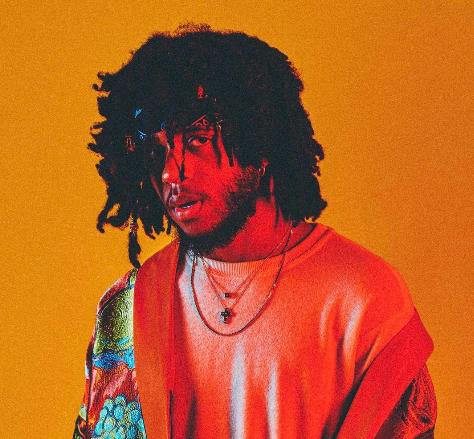 "I'm an R&B boy with a hip-hop core." That's 6LACK, the Atlanta singer born Ricardo Valentine, on "Scripture," a track from East Atlanta Love Letter, the #3 album in America late September 2018. That title and 6LACK's stage name both reference Zone 6, the crime zoned section of East Atlanta where he grew up. If you're among the many wondering why an R&B singer with a genre-perfect name like Ricardo Valentine would instead choose a featureless byname like BLACK and render it in unpronounceable, understand that 6LACK (pronounced "black," not "six-lack" or "slack") is not that kind of R&B singer. He doesn't fit the old loverman by figures with even more ludacris names like Joe, Lloyd, and Mario. He is a singer who carries himself like a rapper.
"Unfair"
6LACK season begins. I'm a huge fan of the suspenseful buildup with the chords playing in reverse. He has a voice that's soft, gentle, but carries enough weight to be felt. His seamless transition from rapping to singing is always a nice gear change, funfact not many rappers have that talent. Production is the same shade of midnight black that's found across FREE 6LACK. I wonder if this is an early sign that he's keeping the same template, but premastered.
"Nonchalant"
Again I Love the buildup. "Nonchalant" is a big mood record as many would say. A slow, crawling trip through 6LACK's thoughts. In my opinion "Nonchalant" wasn't the best choice if he wanted a single to make a splash, but it's an excellent record. Keeper. An album full of keepers.
"Seasons" ft. Khalid
I haven't felt such warmth since the much underrated "Pretty Weather." This is the sound of winter ending. Khalid! What's dope about 6LACK is his range of collaborators. He received stellar contributions from Cole, Future, Offset, and Khalid. "Seasons" is the opposite of "Nonchalant," this is your single. There's some depth to this album that should not be overlooked. Gotta sit with this one.
"Switch"
This is a single that grew on me. It didn't hit instantly, but I've grown to really enjoy it. The Freaky Friday body switch concept was ruined by Lil Dicky and Chris Brown but I like the idea of a celebrity and a fan swapping bodies. It would be a disaster but a beautiful disaster. As much as I like this song, the vibe isn't one I would miss if he didn't include it on the album.
"Loaded Gun"
The melodic flow works well. I like the production, sounds like gray clouds before the rainfall. I like this record. It's a vibe, as the kids say, but it's also too close to what I know him for. He's not quite an old dog using old tricks, but the familiarity hurts when you are looking forward to something unexpected and new.
We've curated playlist for Good Vibes 2019, to get you in the festival mood!