The 2020 VMAs was really something this year.
And we don't blame them.
Unlike previous years, the Video Music Award even was forced to be held differently this year, with no audience, social distancing and face masks included, due to the Coronavirus (Covid-19)
Because this is the first award show to be held during the time of pandemic, we were bound see awkward moments as part of the show.
Here's a few we can't get over;
1. Lady Gaga got compared to Miss Sandy!
yess miss sandy let em know! #VMAs pic.twitter.com/w6xntn54kb

— nicole RESTRICTED (@agcypher) August 30, 2020
2. The hosts social distancing but also looking like they could be shouting at each other
3. The fake background audience hyping up the show
4. Keke Palmer tries to hit on…Keke Palmer
🤣🤣🤣🤣🤣🤣🤣🤣 @KekePalmer #VMAs #VMAs2020 #VMA pic.twitter.com/swbYnR6SMp

— Marcielago (@Antisocialnow7) August 31, 2020
5. Miley Cyrus and other artists accused of lip-syncing
Is Miley lip syncing lmaoo pic.twitter.com/fG0Kfju9Qi

— hil. (@grandesheal) August 31, 2020
6. Doja Cat lost her train of thought and started rambling on her speech- but, we found it cute!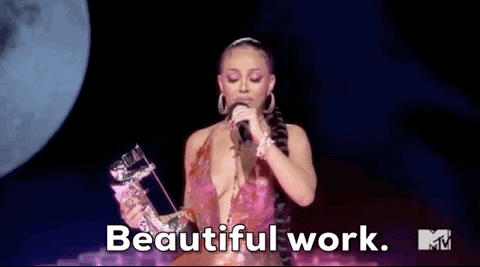 7. Black Eyed Peas "peas-nuts" were glow-in-the-dark!