After the end of 'Avengers: Endgame', many of us were left feeling a little empty! The hunger for new and fresher superhero films especially from the Marvel Universe. Due to high demand from die-hard fans, Marvel Studios have finally answered your prayers. They will be expanding their narratives for our favourite heroes. In the near future, fans can look forward to watching their superheroes on their very own screens. Fingers crossed productions will be sooner than later.
So here are the top 10 superheroes that will be getting their standalone TV series!
1. Hawkeye
GfyCat
Disney+ has already put the Hawkeye film in works and Jeremy Renner is set to reprise his role as Marvel's greatest archer. When we last saw Clint Barton in 'Avengers: Endgame', he was finally reunited with his family after they were dusted by The Decimation five years earlier. And the aftermath of Endgame might just point him to the direction of retirement from the from the superhero life, once and for all. But, we all need a little drama, so who knows, maybe an old villain might come knocking on his door.
2. Loki
WallpaperSite
Low key (no pun intended) everyone loves Loki, despite the villainous background but it all stemmed from a deep rooted feeling of not wanted and of course sibling rivalry that ultimately resulted in jealousy! Unfortunately, his brutal murder in "Infinity War", was unexpected and left fans devastated. So many indications point to the characters involvement in historical events, as maybe a villian or superhero.
3. Vision and the Scarlet Witch
DeviantArt
This not so ordinary couple, hands down has to be one of the best pairs to come out of the Marvel Universe! Trouble seems to follow them wherever they go, but they've always stuck by each other's side. Their upcoming series, currently titled "WandaVision", will capture exactly just that. Fans believe it is a psychological thriller in which Scarlet Witch and Vision attempt to settle down in the suburbs. Unfortunately, their serenity is disturbed when Wanda tries to give Vision a soul. Aside from that, a powerful witch named Agatha Harkness is set to play the villain.
4. The Falcon and the Winter Soldier
Insider
They're not strangers in the Avengers clan, proven to be the ultimate contenders in 'Infinity War' (2018) and 'Civil War' (2016) as well as 'Avengers: Endgame'. Also, fans have enjoyed their love-hate friendship and constantly demanding for a spin-off movie!
5. Nick Fury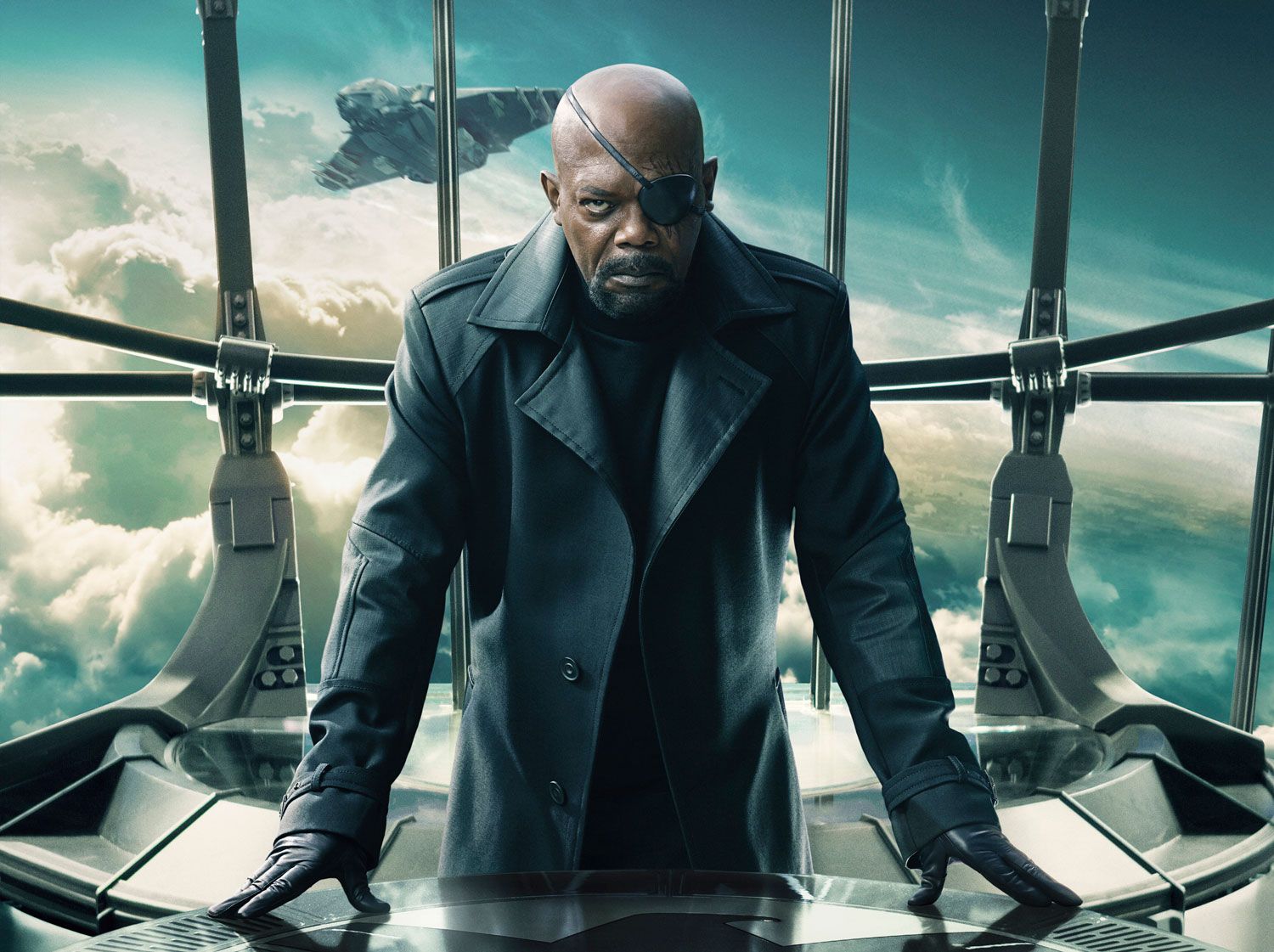 Digital Spy
I think it's about time, we have a standalone movie or series in honour of the crazy, cutthroat character of Nick Fury, who led the team, better known as S.H.I.E.L.D! Samuel L. Jackson embodies the character so well, we need to have a spinoff that focuses solely on his past, present and future.
6. Rocket & Groot
Pinterest
" I am Groot" Ah how can anyone not like Groot!!! 'Guardians of the Galaxy' (2014) introduced us to this special character, but what's better it the film found the best duo Rocket and Groot. According to reports by That Hashtag Show, Kevin Feige president of Marvel Studios has pitched to further explore the chemistry between the two characters for a TV series.
7. Lady Sif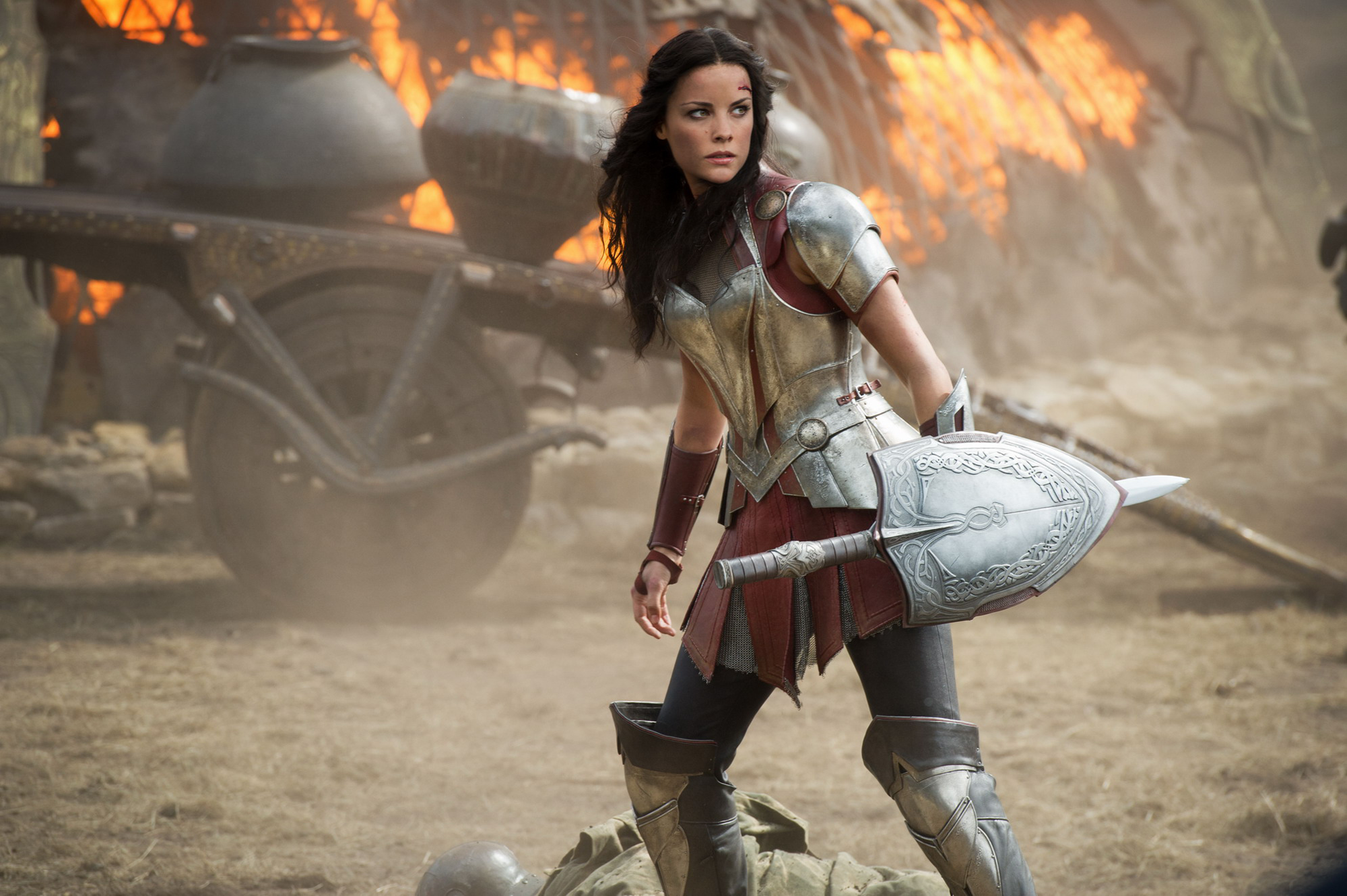 Digital Spy 
Marvel fans were first introduced to Lady Sif as one of Thor's teammates, but fans aren't to sure as there isn't much character development in the Thor shows. But the good news is Discussing Film says that a TV series regarding Sif is in the works!