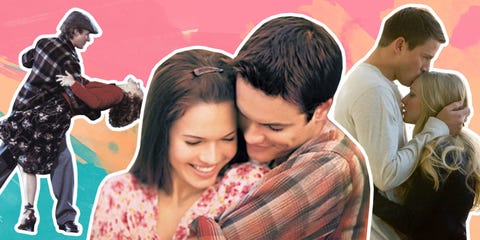 From my heart is breaking to, this is the single most precious love story I've ever witnessed."
Anyone who's ever laid in bed weeping from a movie induced broken heart with only a box of tissue and a bag of chips and of course chocolates, as consolation knows that Nicholas Sparks is the king of romantic dramas. The man is a legend; even if you've never watched any of his books-turned-films, you know they'll leave you crying.
His stories follow a rhythm: Boy Girl fall in love from all odds against them. The cruel and fickle finger of fate tears them apart. Someone dies. There's a twist where a major secret is revealed. And then somehow even if it's not in the way you wanted the couple ends up together.
There's no denying that his formula works, the story continues to grab each of us to relentlessly keep rooting for the couple. But with that being said, life isn't black and white, Sparks' formula works better in some of his movies than others. So here's a definitive ranking of the top 5 from the least fulfilling to the most romantic of the bunch.
Safe Heaven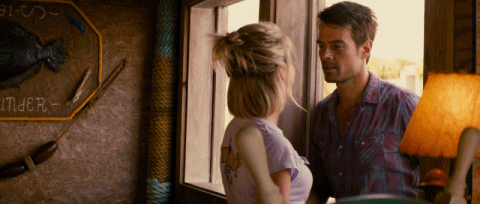 Coming in the fifth place is Save Haven. Before getting to the breakdown of the film I am someone who does love a thriller and love story combination, but this film sadly does not do it for me. The story follows a mysterious blonde woman (Julianne Hough) who flees her house in Boston holding a bloody knife, so obviously something crazy went down and she later buys a one way ticket to North Carolina. She settles down in the small town of Southport. While there, she lives a simple life as a waitress named Katie and falls in love with her widowed neighbour, Alex (Josh Duhamel). That's about it, hardly any depth throughout the movie.
The last Song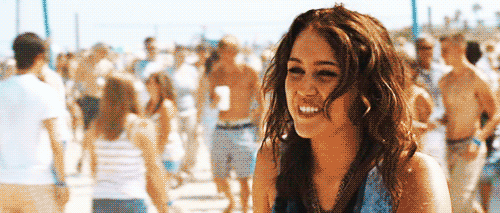 I personally have a soft spot for the movies having been a Liam and Miley fan. Miley Cyrus and Liam Hemsworth met and fell in love on the set of The Last Song, so it goes without saying that their chemistry as Ronnie and Will was off-the-charts on screen. Sadly, this flick didn't have much more going for it than its star players. Despite Ronnie's father falling sick and passing away from Lung Cancer, the film only revolves around the main 2 main characters. The story is so cliché: Hot popular dude falls for the rebellious new girl in town who's secretly a piano prodigy. She doubts his intentions because of past girlfriends he left with broken hearts. They bond over sea turtles and their carefree personality so she falls for him anyway and they have a gooey summer romance. Then, we find out Will is hiding a secret that could derail their bright future. And someone's dying. Someone's always dying. But their undeniable chemistry propels, and Miley's song for the film, "When I Look at You," was "The Climb" sequel we all needed in our lives.
The Lucky One
I mean its Zac Efron, any movie with the hunky actor in it is a good one in my book! Call me biased. Zac Efron portrays the attractive main character Logan Thibault, is a U.S. Marine serving in Iraq who finds a picture of a woman on the ground just before a mortar attack destroys the place he'd just been sitting, killing most of his comrades. Logan keeps the picture, believing it's a lucky charm and later decides to track down the girl. Logan finds her — her name's Beth. But Logan can't work up the nerve to tell her why he suddenly walked into her life. And you can pretty much foresee where this plot line heads. They fall in love of course!
Dear John
As we get closer to the first position, the films will have you bawling your eyes out. Who could forget how the film worked one of Sparks' trademark grand gesture scenes (that we all secretly wish it would happen in our lives) into the first five minutes? Channing Tatum's John jumps into the water to retrieve a stranger's purse and she turns out to be Savannah (Amanda Seyfried) the love of his life. Obviously! Of course, no love story is simple in Sparks' hands. Even though John and Savannah fall swiftly in love, John is in the army, and after the September 11 attacks, he feels compelled to re-enlist. The couple are pulled apart by war, but they try to keep their love alive through letters. What Dear John does a little better than the rest of the bunch is portray a refreshingly realistic version of young love. This movie's beautifully understated ending did just that.
The Notebook
Could any other movie be at the top of this list? Drop everything you're doing immediately if you haven't watched this movie! The flashbacks and present love alone, just gives me the goose bumps. It's the classic tale of Romeo and Juliet, forbidden love, with a new spin to relatively modern love! Of course, by the end of the movie, the elderly man and woman are weaved seamlessly into the story and their connection to Allie and Noah (surprise!) makes their romance even more epic if you ask me and will leave you inconsolably sobbing on the floor. But in The Notebook, it works. Unlike many of Sparks' later movies, every piece of this intricate love puzzle fits together perfectly, including the grandest twists and that's what makes it the best of the best.
To more Sappy love stories!