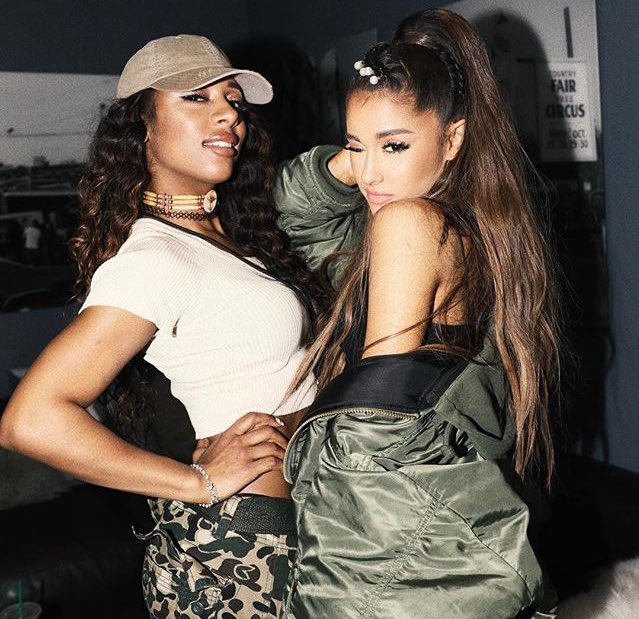 Source: Fandom
Aahhh another fresh beat from none other than Ariana Grande. The singer released yet another single, titled"Monopoly," in a duet with singer-songwriter and friend, Victoria Monét, today.
The 25-year-old songstress had debut her new unreleased song at the time, during her Sweetener World Tour back in March, where she and Monét performed the new hit. Arianators went on a frenzy after the video of the duo singing went viral and many awaited a release date for the new single.
And not long after, Grande took it to social media and shared a video of the performance with a caption, "I know you're all going to spam us with 'DROP IT NOW' but there's a plan ! we promise. patience." she assured followers when sharing a video from the night. Then, she revealed that there's even MORE new music to come. "Oh and we made another one this trip too. you'll get that one too. at some point. 🖤 i love you,"
The singer not only dropped her single today but also dropped a music video. And here it is people, her new song. I'll let you hear it first before I share my thoughts;
Source: Youtube
As you can see from the music video, the shots were seemingly simple,  taken like an old home video and with home editing features added on with fun animation. It's nothing like her usual sparkly music video (except for her glammed up usual look, of course). The music video started off with her and Monét playfully looking at the camera and showing a bestie vibe. I couldn't help myself but to compare it to Beyoncé and Nicki Minaj's ultimate music video "Feeling Myself",  which doesn't help because it completely hampers Grande's music video and makes it look, dare I say, average. But what I'm trying to say is, the vibe is totally similar and was most probably the idea behind "Monopoly", I mean who wouldn't be inspired by the Queen B, right?
Overall I would say I'm at a 50/50 with "Monopoly." I like that she's venturing into new waves of sounds and music but at the same time I really like the vocal ranging Ariana more than rap Ariana. However, I will be blasting this song in my car with the rest of her music.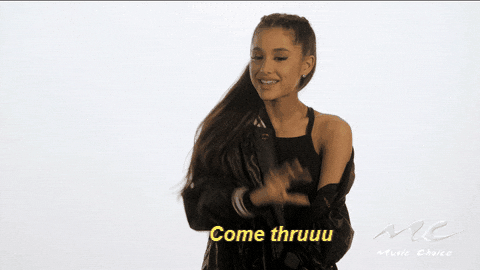 Giphy
Okay moving on to what's on everybody's mind… Besides her single's highly-anticipated release, apparently she's caught her fans attention with her lyrics that could imply that the "Thank U, Next" singer is bisexual. Before this new single dropped, many speculated the star's sexuality after lyrics leaked on the site, Genius.
"I like women and men (Yeah) / Work so f–kin' much, need a twinny, twin, twin (Yeah)."  Adding more fuel the rumors, in the music video, the duo sing that line while standing outside a men's bathroom with a "W" and "O" to make the word "woman."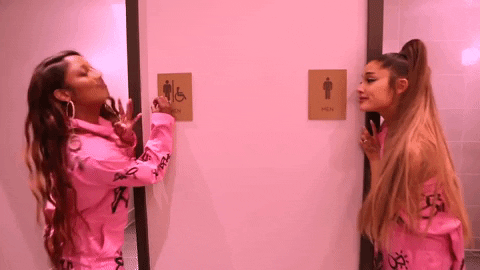 Giphy
Ariana Grande is known to be an advocate for the LGBT community, but it's hard to believe she's gone into that direction considering the amount of men she's dated and her love for men in general. However, Monét is open to her sexuality, so having her be a part of her duo and music video, could just be Grande's way of showing her support to the community. – But these are just my opinions. Whether she is or she is not, who am I to judge. Hopefully the songstress clear the rumours once and for all about her own sexuality.
We're happy to know that this song was not an April fool's joke, Ariana had tweeted earlier, "Why the whole f–k would this be an April fool's joke there's so much to celebrate and to say thank u for," she added, "Seriously! We mean it. You're getting a song today. period. love u."