Beyoncé is one artist who has earned the reign of Queen B thanks to her versatility as an artist. From belting out power ballads which showcases her mezzo and sopranos of her vocals especially in Halo, Dangerously in Love and I Care, to performing live at "The Ring the alarm" and "Love On Top" respectively 2006 and 2011 MTV Music Video Awards, as well as my all-time favorite "Love Drought" 59th at the 2017 Annual Grammy Awards. Her majesty is still continuing her throne by reinventing herself and elevating her artistry with each project. Rapping is a skill you've either got it or you haven't. No one apart from Beyoncé wakes up one day and just decides they're going to be a rapper.
I was certainly not expecting her to rap having listened to her from the age of 12, to hit songs from Destiny's Child such as Say My Name to Halo. Beyoncé without a doubt had a smooth transition from ballad to rap overnight. Could Jay-Z have played a part or has she finally found her breakthrough as a rapper and we have just seen the peak of the iceberg in Ape S**t.
There are a million theories one can muster as to what exactly makes Bey's rapping captivating. Maybe it's because she's Beyoncé, or maybe it's due to the limited number of women rapping audaciously like she does. I think it's because she catches pockets of songs in a stimulating manner that's uniquely her own.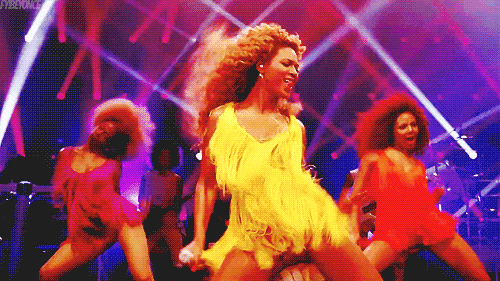 The shock waves were sent due to the fact that no one expected Beyoncé to spit rhymes while making it look effortless and concurrently making a statement. But beyond that, perhaps it's captivating because when she does decide to rap, we get a glimpse of the "authentic" Beyoncé from Houston, Texas, instead of the accomplished Hollywood figure we're used to fawning over. Beyoncé has never been afraid of getting real in her music. Her authenticity in her songs is what at least for me makes me fan. Is pop ready to hear Beyoncé's doppelganger, Queen B the rapper? I for sure am exhilarated to see her refreshing take on rap.
Bey's inner hip hop artist was teasing us for many years with her rap talent under wraps and finally let loose on the Migos written track Apes**t. This just shows both, Jay-Z and her have gone the distance with their track screaming relevancy in the Hollywood scene as a powerful black duo, forces to be reckoned with and not forgetting that it proves to woman who want to dabble in the rap scene, that if Beyoncé can do it, so can you!
SKRRT! SKRRT! SKRRT! Beyoncé's rap career has officially taken full speed, fast, like a Lambo On "Apes**t," from her and Jay-Z's joint album, EVERYTHING IS LOVE, the Carters took their talents to new heights with this release. As much as we love Jay Z and appreciate his rap talent but maybe it's time for B to make a solo rap album next?