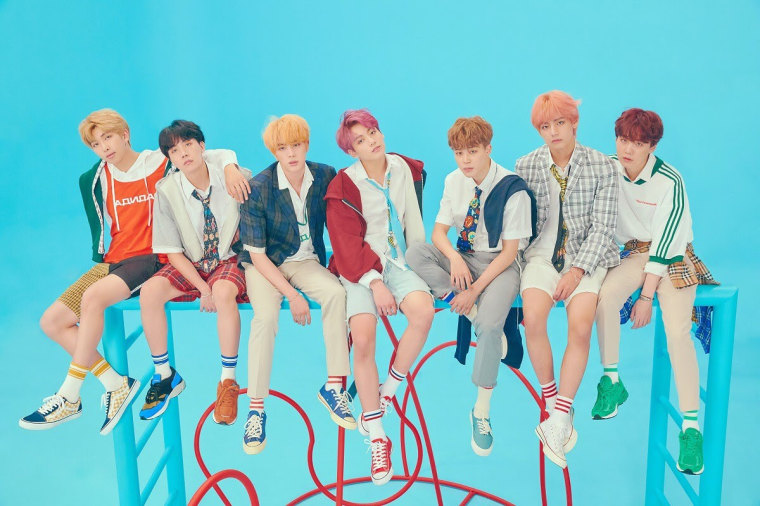 K-pop band BTS are without doubt the biggest boy band in the world. Their popularity is not confined to one region – or even continent – as the seven-member act are global in every sense of the word. So, it's no surprise how big of a deal it is when BTS has announced their comeback on Monday – along with its release date!
BTS will release their seventh LP, "Map of the Soul: Persona", on April 12th via Big Hit Entertainment.
It was originally rumoured to be out in May but BTS's parent company Big Hit Entertainment has officially announced the news that it'll be out on April 12. That's a Friday, by the way, so get prepping to stream now.
The South Korean boy band's latest album follows a stream of 2018 releases: the Korean-language "Love Yourself: Tear" and compilation set "Love Yourself: Answer" and the Japanese-language "Face Yourself." The chart-topping former album includes the lead single "Fake Love," which debuts in the Top 10 on the Billboard Hot 100, the highest-ever ranked single from a Korean group in the U.S. It is the 17th predominantly non-English track to ever appear in the Top 10.
The band last released "IDOL" in August 2018, with the Nicki Minaj featuring track achieving them a the most viewed video in 24 hours, beating the record set by Taylor Swift's "Look What You Made Me Do"; and the song reached number 21 in the UK charts – the highest entry by a K-pop band ever.
The seven members of BTS (J-Hope, Jimin, Jin, Jungkook, RM, Suga, and V) showed up at the Grammys last month, where "Love Yourself: Tear" was nominated for Best Recording Package — the first Korean album to be recognized in any category by the Recording Academy. Though they ultimately lost to St. Vincent's "Masseduction", RM described the experience as "more than a dream."
BTS have had a huge following ever since their debut in 2013, with their profile growing by the year. But 2018 will be remembered as the year they took over the world. They became the first K-pop group to perform at the Billboard Music Awards when they performed "Fake Love." And two of their albums hit No 1 on the Billboard 200 album chart in the space of a few months. The South Korean superstars also enlisted some of the West's biggest artists for various collaborations, including Nicki Minaj, The Chainsmokers' Andrew Taggart and Steve Aoki.
BTS's achievements skyrocket, with entire music world – not just the dedicated fan base, the ARMY – watching their every move.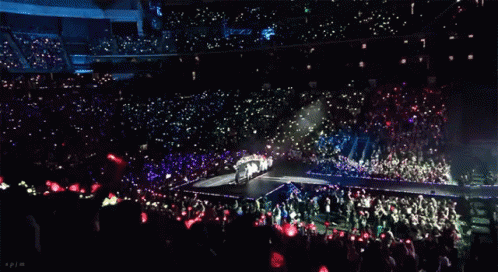 Between multiple stadium tour dates for Love Yourself: Speak Yourself and a worldwide ARMY scavenger hunt, it's hard to imagine how BTS has time to record new music. But record they have, and the newest BTS album will be out in a matter of weeks.