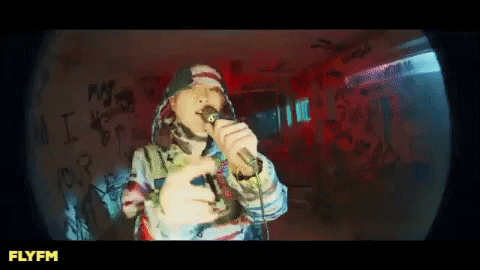 Are you counting down the days till BTS' comeback album, MAP OF THE SOUL: Persona, officially drops? Well so are we, but down worry they have released a sneak peek, their first trailer for the upcoming track "Persona".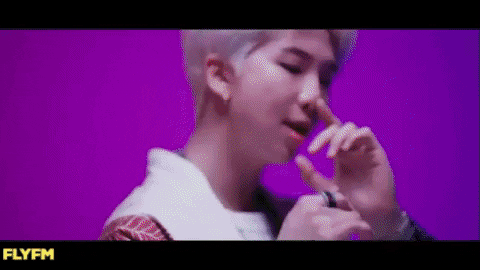 Only featuring BTS leader RM, the almost-three-minute-long teaser video is a visual feast that draws on street culture, graffiti, and street art as its references.
He opens the trailer with the lyrics, "Who am I? The question I had my whole life. Who am I? The question which I probably won't find the answer to my whole life." A nod, perhaps, to the title of the album and song, which hints at an existential exploration slant for the boy band's new music. This makes a lot of sense given that the group has revealed that the album is inspired by Carl Jung's theories of psychology. If you're interested to read all the lyrics and form your own interpretation, Elite Daily has kindly translated it here.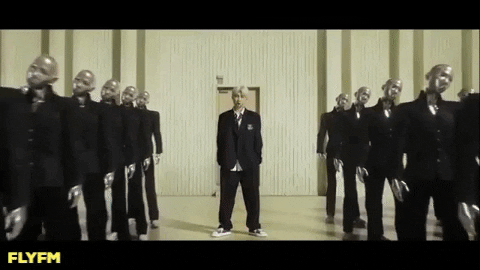 What's more, eagle-eyed ARMYs would have noticed the Easter eggs peppered throughout the video. Referencing their previous trailers and music videos, the BTS boys are giving fans a major nostalgic trip down memory lane. From similar graphics used in their 2014 comeback trailer for Skool Luv Affair, to a classroom and chalkboard setting that seems to reference their previous "No More Dream" teaser, the trailer is definitely an ARMY's dream to unpack. Map of the Soul: Persona will be released on 12 April, and BTS will make an appearance on SNL as musical guests the next day.
Watch the trailer below:
And of course the  A.R.M.Y. rushed to social media to share their excitement over the new clip, which features BTS rapper RM delivering the album's aggressive lead single "Persona," rocketing the album's all-caps hashtag to the number one trending hashtag worldwide on Twitter.
Many in the A.R.M.Y. also pointed out the parallels between the band's new visual and the comeback trailer for their 2014 album Skool Luv Affair, including the identical animated openings of the two videos as well as RM coolly posing in front of a classroom blackboard.
we dont accept coincidence in this house #MAP_OF_THE_SOUL_PERSONA pic.twitter.com/7dwN25UgPX

— daisy //JOONTRO (@yoonchild7) March 27, 2019
tag yourself: im the person falling #MAP_OF_THE_SOUL_PERSONA @BTS_twt pic.twitter.com/LgWCrZoM5N

— ᴹᴵᶜˢ ᴸᴼᵛᴱˢ ᴶᵁᴺᴳᴼᴼ𓍯 (@jungkarla_) March 27, 2019
I don't care what bs YouTube is gonna pull this time & I don't care who else is gonna try to stop us this comeback I want to make this one even more legendary than the others I want their voices & music to be heard everywhere bc it's what they deserve#MAP_OF_THE_SOUL_PERSONA

— 𝓪𝓷𝓷𝓲𝓮 (@botwbts) March 27, 2019
WHAT IS GOING ON KSDKDKDKSSKSKSKS. NAMJOON REALLY TURNED A BTS ANTI INTO A FAN AND NAMJOON STAN KSKSSKSOS#MAP_OF_THE_SOUL_PERSONA pic.twitter.com/6QhF4Y2Mho

— Nessa💋//Pre-Order Map Of The Soul (@sopeiology) March 27, 2019