BTS Performs "On" At Historic Grand Central Station
Bring on the BTS era!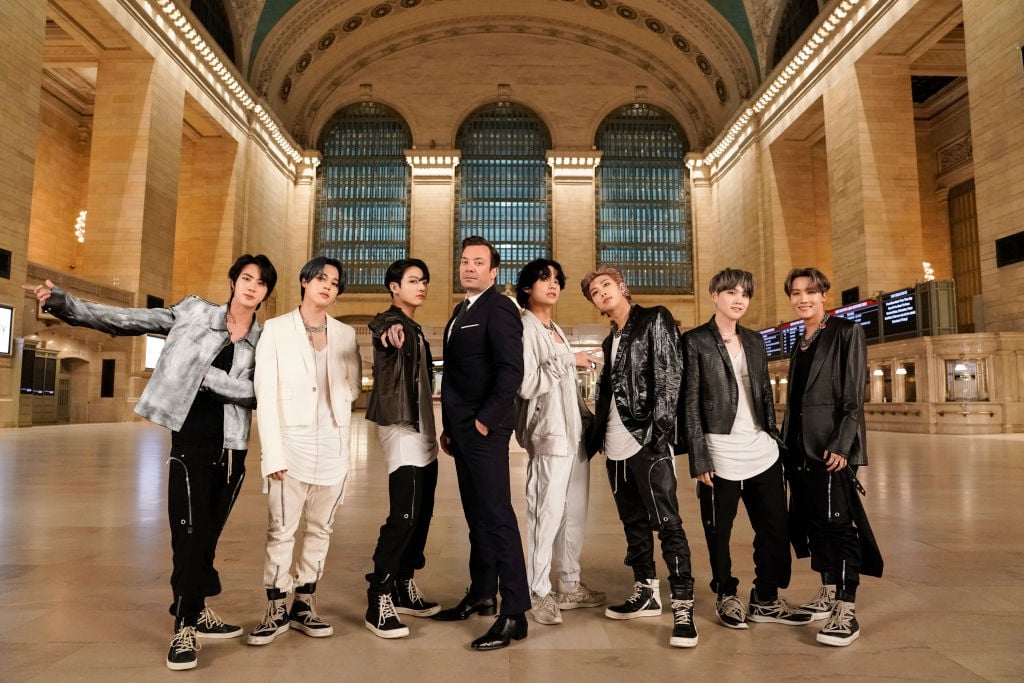 Showbiz Cheat Sheet
There's no such thing as an overload of BTS!
Koreaboo
BTS debuted their new song "On" during The Tonight Show's with Jimmy Fallon subway special, with an entire episode dedicated to the Bangtan boys. After releasing their record-breaking new album Map of the Soul: 7, BTS was interviewed by host Jimmy Fallon on a New York City subway and later performed the new single inside Grand Central Station. What a historic moment!
Dailymotion
Watch all of their performances and skits on the The Tonight Show's with Jimmy Fallon subway special: 
Jimmy also asked BTS fan questions, on a moving subway!
Then BTS and Jimmy serve Katz's Deli Pastrami sandwich in NYC
Want to know their first impressions? Watch down below!
They even played a little game called Subway Olympics
It is for sure the boy band's week, especially on late-night television since they will also appear on James Corden's Carpool Karaoke! And in a month's time the boys will be headed for their new world tour where they'll perform in cities across Asia, Europe and North America.
Somagnews