BTS leader and rapper-songwriter RM (Kim Namjoon) turned 25 (26 by Korean reckoning) when the clock struck midnight in South Korea of Sept. 12, spurring celebrations worldwide on Wednesday (Sept. 11).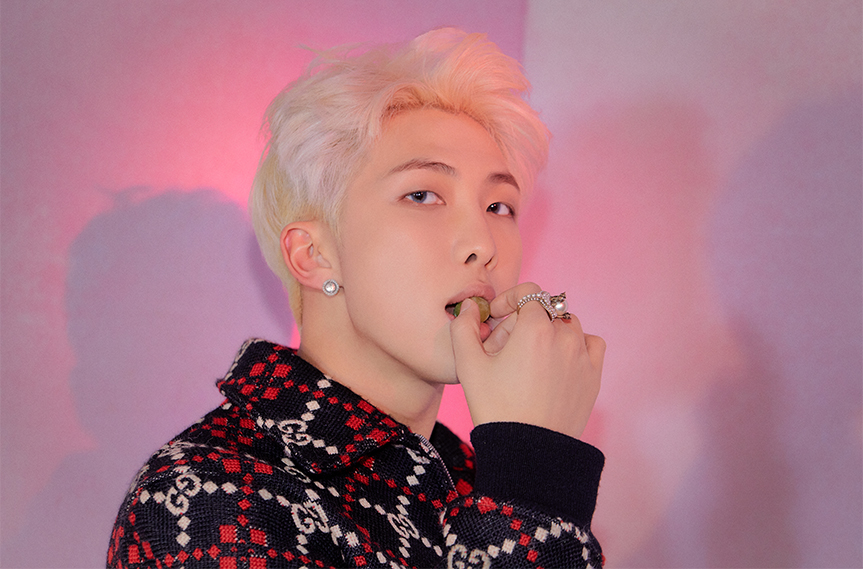 Shortly after midnight in South Korea, members of BTS, which is currently on a brief break from public appearances and enjoying a vacation, first began tweeting through the act's Twitter account, sharing affectionate wishes for their bandmate.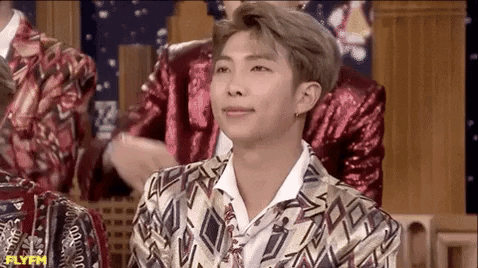 ARMY around the world celebrated as well, using the aforementioned hashtags, but even prior to the arrival of RM's birthdate, fans had been planning: Festivities celebrating RM's birthday began in the weeks leading up to his birthday, with fans coordinating fundraising efforts for a wide range of charities, including forests planted in Seoul and The Philippines in his honor, and the "We Purple Earth" campaign with its 48-hour "Trees for Namjoon" challenge. The charitable efforts to raise money for trees is based on how the Korean word for "tree" is "namu," which is similar to RM's name, Namjoon.
BTS collaborator Steve Aoki, who has worked on several tracks with the group also sent birthday wishes to RM, declaring, "Its Namjoon's day!"
Take a look at all the overwhelming wishes down below:
내 폰에 꾸준히 자리잡고 있는 울 남주니 생일 추카한다 #HAPPYRMDAY #남준_내힘_내빛_내별#남준은_아미의_사랑_사람_자랑 #RMGalaxyDay
태그많다 남주나 ㅎㅎ 아미의 힘이야 #남준친구호비 pic.twitter.com/BEUvq9a7nb

— 방탄소년단 (@BTS_twt) September 11, 2019
🎂 감사합니다 🎂 pic.twitter.com/8CvWtaO6jl

— 방탄소년단 (@BTS_twt) September 11, 2019
울 리다 생일 축하쓰!! #남준아윤기형이야 #남준생일ㅊㅋ #리더남준의생일축하축하

— 방탄소년단 (@BTS_twt) September 11, 2019
#KimNamjoon 🎂🎊🎉🎈🎁🗣♓️🅱️2️⃣⛎🎶

— William Shatner (@WilliamShatner) September 11, 2019
Its Namjoons day! Happy Birthday!!!!

— Neon Future Aoki (@steveaoki) September 11, 2019
Cultural Impact:

█   
█ 
█
█ 
█  _
RM turning 25 Moon landing@bts_bighit @BTS_twt #HappyBirthdayNamjoon

— Sony (@Sony) September 11, 2019
Happy birthday to the man who reminds me that it's okay to be who I am, and that it's okay feel. I hope only the best for you Namjoon ;; 🌱🌿 #RMGalaxyDay pic.twitter.com/mQsfCDeZpL

— 🍁Origin @ Finishing Comms🍁 (@Little_Luxray) September 11, 2019
Thank you Namjoon for one of the best speeches I've heard. 💜

Thank you for inspiring me to speak for myself even though sometimes I am afraid. @BTS_twt #BTS #HappyBirthdayNamjoon #RMGalaxyDay pic.twitter.com/JtUVuxPjhW

— 🌙MariMoon🌴 (@Dnaworldforever) September 11, 2019
Thank you Namjoon for one of the best speeches I've heard. 💜

Thank you for inspiring me to speak for myself even though sometimes I am afraid. @BTS_twt #BTS #HappyBirthdayNamjoon #RMGalaxyDay pic.twitter.com/JtUVuxPjhW

— 🌙MariMoon🌴 (@Dnaworldforever) September 11, 2019
Happy birthday to Namjoon! @BTS_twt you inspire me so much, thank you for being everyone's moonlight! 🌕✨💫#HappyBirthdayRM #HappyRMday #OurJooniverse #HappyNamuDay #MoonchildDay #HappyBirthdayNamjoon #HappyJoonDay #남준_우린_서로의_야경_서로의_달 pic.twitter.com/vbN3GvM8j0

— コレ🐳🌱☘️🌳NAMU DAY 🎊🎉 (@namnamjeans) September 11, 2019
Happy Birthday to a guy who
in my eyes is the definition of Love.
Your wisdom is beyond your years and the love you have for everyone and everything is beautiful.

The biggest gift you gave us:
"Use me, use @BTS_twt
to love yourself"#HappyBirthdayNamjoon
pic.twitter.com/MK1VwzbyiL

— 🦋 CaughtInALie 🦋 (@caughtinalie_5) September 11, 2019
Happy Namjoon day!! I hope you're having the best time namjooning with your bros and loved ones!!! #Happy_RM_Day #RMGalaxyDay #OurJooniverse pic.twitter.com/uSPgmwPuJl

— Kaye the Gay @ semi-hiatus (@kayedaily_) September 11, 2019