If being a cat isn't cute enough, this cat in particular is not only adorably fluffyyyy, it also has an interesting career as a dog trainer!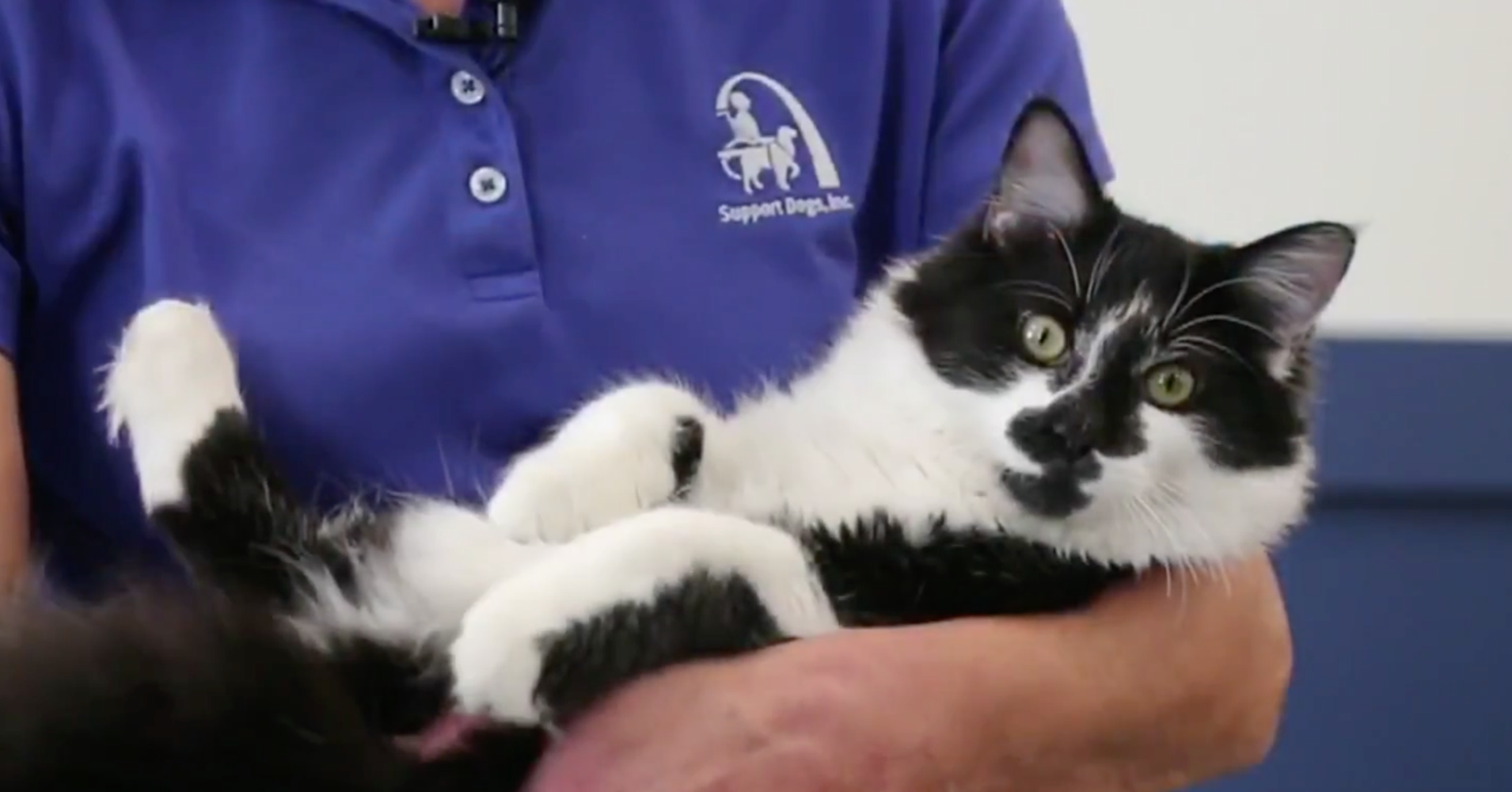 The black and white Missouri feline is named D-O-G.  According to the Associated Press the name is pronounced "dee-OHH-jee".
The Missouri feline helps dogs train at the Support Dogs, Inc. in St. Louis, United States of America, assisting people with disabilities, hearing loss and other purposes.
D-O-G's role is to train the dogs to remain calm and comfortable around different types of animals, in order for them not to be easily distracted.
Sooooooo cuuuuteeeee!!!
Before becoming an internet star, D-O-G was just a barn kitten.
It's owner Nadine Wenig, director of canine services at Support Dogs, Inc. met the friendly kitten during a holiday, and was instantly smitten!
Look at that faceeee!!!
The cat was later brought back to the nonprofit center, where it now is a permanent resident and is adored and spoiled rotten by all the staff.
Source: HuffPost