Celebrities you didn't know voiced these cartoons
We've come to love and know certain actors from our favorite series or movies as their eccentric characters, such as Will Smith in The Fresh Prince of Bel Air and Kerry Washington on Scandal. However, many of our best loved actors have also dabbled in the voice over industry. Scroll down to find out which one of your favorite actors have lent their voices to fantastic animated characters.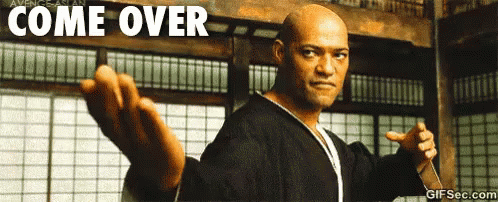 Ellen DeGeneres as Dory in the ever loved Disney movie 'Finding Nemo'. As a 90's kid i watched every Disney movie there was on repeat and it was the longest time before i found out that the TV show personality, Ellen was the voice of unforgettable animated character Dory. However now when i see Ellen i only hear Dory; Just keep swimming, swimming, swimming.
Rihanna could have a career as a voice over artist if she wanted too. She proved to be a great one as her character Tip, in the animation movie 'Home'. Is there anything she cant do? She is a woman with many talents. You should definitely check the movie out at least for Rihanna. She voiced along side stars like Jennifer Lopez and Jim Parsons.
3. Baby Boss, the animated film about the most unusual Boss Baby arrives at Tim's home in a taxi, wearing a suit and carrying a briefcase, who is  an undercover spy. And you wouldn't guess who is the voice of Baby Boss, its none other that actor Alec Baldwin. A hilarious character voiced by the talented Alec Baldwin.
4. Taylor swift pushed her singing skills aside and voiced for the character Audrey in the film 'Lorax' back in 2012. An animated movie that encourages people and youngsters to preserve nature to live a longer healthier life. She voiced along actor Zac Efron who voiced the main character Ted and Danny De Vito who voiced Lorax. Bet you didn't know that did you ?
5. Do you remember the female lead character in the 2008 animated movie 'Kung Fu Panda'? Tigress with the sultry voice and kicka** attitude. well it shouldn't be a shock that Angelina Jolie was the voice of Tigress! Pretty much a dead giveaway, with her husky tone and chopping moves, i cant imagine anyone else as the voice of the character.
6.A bonus voice character you should check out is the 'Aladdin' live re adaptation, voiced by none other than Will Smith himself as Genie. All my 90's kids, rub your lamps cause Genie has three wishes to grant. I personally cannot wait to watch the movie out May next year. Will Smith good luck you have some big shoes to fill. Robin Williams did an exceptional job at voicing Genie in the animated film 'Aladdin'.
Try watching back these movies again and you will be able to listen and capture the famous actors voices!