While there were some couples who called it quit in 2018, there were some adorable relationship that were budding and staying strong. Let's take a look at all the new pairings of this year – thus far.
Nick Jonas & Priyanka Chopra
Initially, news of Nick and Priyanka dating came as a shock to the fans, but now people has accepted this romantically linked pair. Nick and Priyanka first appeared in public together at the Met Gala in 2017, but didn't start dating until a year later. The couple got engaged and formally announced their relationship after a private ceremony in India in August. The celeb lovebirds are expected to get married in December.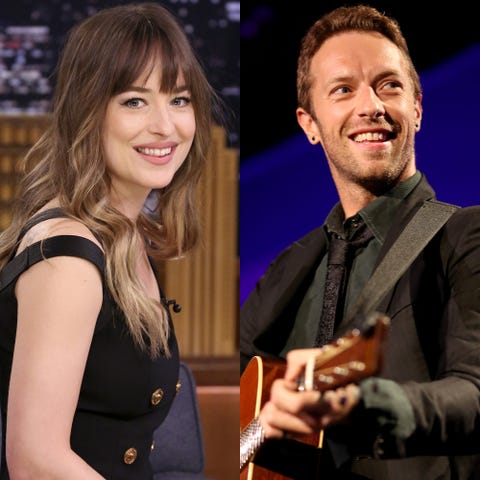 Chris Martin & Dakota Johnson
The Coldplay lead singer and Fifty Shades of Grey star have been romantically linked since October 2017. Over the next few months, they were photographed out together some more. Dakota was also spotted at Coldplay concert in Argentina, watching his beau performing. Till date, they have been very private about their love life, and we respect that.
Matthew Hussey & Camila Cabello
Known as the world's number one dating coach, Matthew struggled to find his own match… until now! He and Camila Cabello are officially dating. They went public with their romance in February. The couple was recently seen stepping out together with Camila's mom. Matthew is really happy with Camila when he has gushed on how an incredible human being Camila is.
Niall Horan & Hailee Steinfeld
Romance rumours between these two first sparked in February 2018, when they spent a weekend attending a Backstreet Boys concert together. And ever since, it seems they're not so worried about showing affection in public. Sparks are clearly flying for this lovebirds and they do look sweet together.
Justin Bieber & Hailey Baldwin
Justin and Hailey got engaged after dating for about a month. But before that, the pair was romantically linked in 2015 and 2016 and have known one another since 2009 and has had an on-off romantic relationship. It was reported Justin has proposed Hailey when photos of engagement ring have surfaced in July and Justin confirmed to the rumour later on. And two months after their swift engagement, they have reportedly married. Totally smitten!
Source: People