Chris Rock: "I Have Nonverbal Learning Disorder"
There's more to the funny man that many didn't know.
Chris Rock's name may not be as big as it was back in the 2000s when he ruled the comedy circuit alongside the likes of Eddie Murphy, Bernie Mac and Dave Chappelle. His loose style and self-deprecating humour has earned him a spot in many households as a goofy, lovable human being.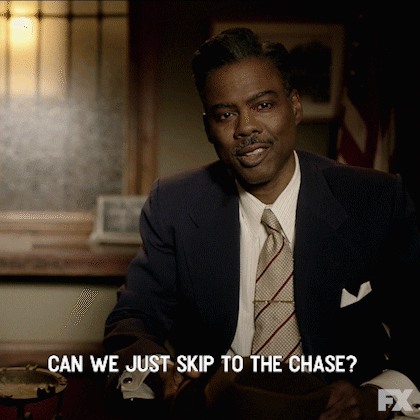 Most recently, the 55-year-old comedian revealed that he's been diagnosed with nonverbal learning disorder. The disorder, commonly referred to as 'NVLD' or 'NLD', affects the stuff that involves understanding information—relationships, concepts, ideas and patterns. So while someone with NLD has no problem excelling academically, they will face issues when it comes to social interactions and ques.
Speaking to The Hollywood Reporter, Rock explained that he had to go through nine-hours of cognitive tests earlier this year to find out if he had Asperger's syndrome (a neurodevelopmental disorder characterized by significant difficulties in social interaction and nonverbal communication). Asperger's syndrome and NLD have overlapping symptoms but can be differentiated by the severity of the condition – Asperger's tends to involve more severe social skills issues. After the test, Rock explained that all he could understand from what he was tested on were the words. As a result, Rock has tended to take things too literally and this has lead to a very "all-or-nothing" attitude when it comes to relationships.
"By the way, all of those things are really great for writing jokes — they're just not great for one-on-one relationships. And I'd always just chalked it up to being famous. Any time someone would respond to me in a negative way, I'd think, 'Whatever, they're responding to something that has to do with who they think I am.' Now, I'm realizing it was me. A lot of it was me."
At present, the four-time Emmy Award winner is undergoing therapy. He's committed to seven hours a week of therapy with two specialists, in order to better understand his condition and how his childhood trauma has played a role in his condition. His trauma stems from being the eldest of seven kids (his parents' high expectations were set on him) as well as being the only Black kid in his grade (he would regularly be told "N*****, Go Home.", pummeled and he even had balloons filled with urine thrown at his head). Despite his childhood being the butt of his jokes for decades (it was the basis of 'Everybody Hates Chris', a sitcom starring Rock that went on for four seasons), he has not actually been able to come to terms with the trauma. He explains,
"I thought I was actually dealing with it, and the reality is I never dealt with it. The reality was the pain and the fear that that brought me, I was experiencing it every day."
And the reason he's gotten as far as he has? Apparently, it was because of fear. He feared letting his parents down; he feared being forgotten.
"I had this great combination of big ego and low self-esteem. And the ego gets you out onstage, but the low self-esteem is the thing that makes you practice so much because you don't believe in yourself at all […] It just depletes you. I had to let it go.  "