It's not a secret to many that Christian Bale is an actor very much known for his drastic psychical changes to really immerse himself into his charters. If that's not dedication, I don't what is! No matter what he does, he gives it his all, and then some. But many believe he might not actually be human, yes you read that right, fans believe he could be a foreign entity, a shape shifter. Actually I'm pretty sure this theory already exist, back when he played the character Bateman, when he turned himself into a Greek god. I mean think about someone who is able to change in a short matter of time, is not real he can't be.
So let the investigation begin ladies and gents
In 2000, he bulked up to play killer perfectionist Patrick Bateman in 'American Psycho'. Truly one of the best movies he has acted in. I can't lie I fell in love and became a dies hard fan, from watching him play Bateman. The mystery of his second life as a gruesome serial killer by night, caught my attention straight away. Call me crazy, but don't say a thing till you have watched the film.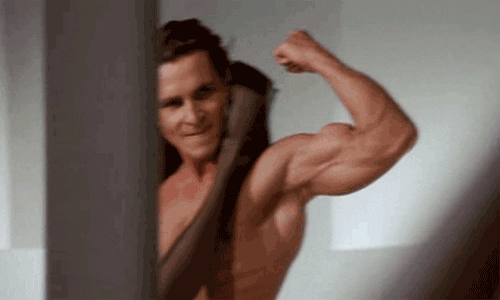 But then, in a few years, he undid all his blood sweat and tears, all the hard work and effort thrown down the drain, by putting in more wok to shed all that muscle weight and body fat and morphing himself into stick and bones for 'The Machinist' in 2004. It gave me goosebumps. His famous skeletal frame for this movie was achieved through a diet of "water, an apple and one cup of coffee per day, with the occasional whiskey." Apparently after losing 30 kgs, he wanted to go even further, but producers had to stop him because he could have died.
But many actors have attempted to shed weight like such, to play their characters. And it is believable in their cases because they don't just bounce back and shape shift into buff, ripped hero of Gotham in just 6 short months, Bale looked like this to play the lead role in 'Batman Begins'. Come on, do you expect me to not believe that no supernatural power wasn't involved in this?
Apparently, he achieved this with a high-protein diet and regime involving heavy-core, plyometrics and resistance training, and packed on a whopping 45kgs, only for Christopher Nolan to turn around and tell him to lose about 10 because he got a bit too fat. But, the whole working out so much is just a cover story, right? Changing how he looks shouldn't have been a problem for him as it is.
Hold your horses he yo -yoed his body again because the next big transformation was of a crackhead for 'The Fighter' in 2010. He looked so different, that it had fans asking who that character was.
Okay this is when it gets weird, let's bring out the big guns, shall we? For American Hustle in 2013 he gained a tone of weight and made everyone gobsmacked and question that how was this guy ever Batman? I mean, he looked like he could not fit into the Batmobile. No shade, I only have love for Christina Bale.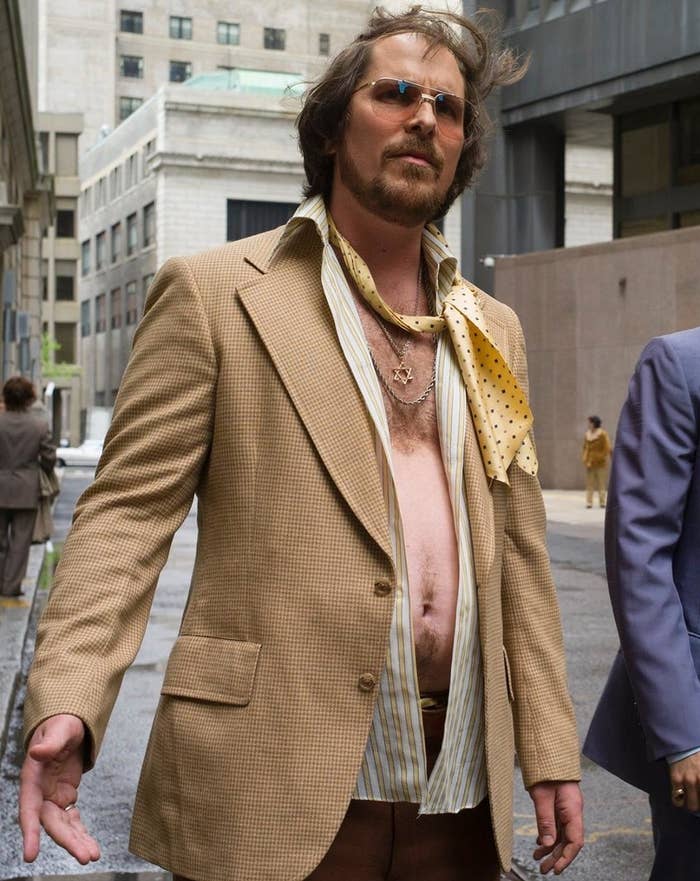 He claims that he achieved this by gorging on an endless amount of junk food, but you're not fooling us, Christian. And now he proved it yet again, he debuted his latest look where he looked so unrecognizable while preparing to portray former US Vice President Dick Cheney in an up-coming biopic 'Basketcase'.
Apparently, the actor credits his transformation to 'eating a lot of pies'.
But then, just a few months after wrapping up 'Backseat', he went from looking like this
To This
I don't understand, how does he do it? Oh wait I know
I think this is enough proof for now that this guy is definitely not human. Christian, we're on to you.
Oh and Happy Birthday!