News broke yesterday, that Hollywood actor Channing Tatum and British pop singer Jessie J are reported to be dating. Some of us may be crying and some of us might actually think this could work. Although these two are only said to be "dating", we can't help but to wonder how good of a couple they would be IF moving forward.
The "Magic Mike" actor, 38, is a romantic and "Price Tag" singer,30, is a believer in love. Channing is known to be the good guy and a romantic, his loving embrace to his ex-wife Jenna Dewan, throughout 9 years of marriage, is an indication that he will definitely treat Jessie right. We may have not seen Jessie's romantic side while dating Luke James for almost a year, but if the duo continue their romance, we might just be able to see a lot of mushiness in the future. Also, they'd make a cute couple. Channing could dance to Jessie J and surprise her with a nice home cooked candle light dinner, while she serenades sweet love songs written especially for Channing.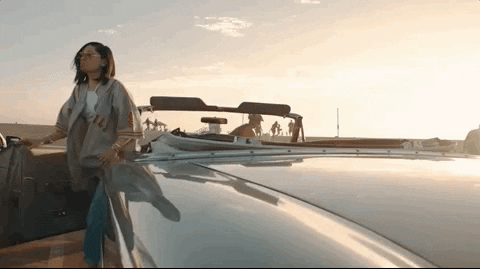 Via Giphy
Jessie's dream guy, is one that can make her laugh, in a Cosmo UK interview in 2014 the singer said "I like a guy who can make me laugh," and that is exactly what Channing can do! He might just charm her all the way to the aisle with his cheeky words and adorable smile. During the interview, she added "My mum and dad have been together 36 years and they've shown me what real love is like. When you have that to look up to, you know you have to get it right." So if things do start to get serious between the two, we can believe that Channing would stay forever loyal to his lady.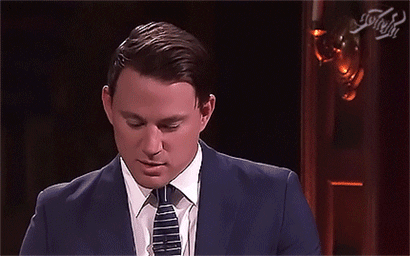 Via Giphy
Some may say Jessie J looks like a doppelganger of Jenna Dewan, but really, it could just be the hair. However the same they may look, both are completely two different individuals. There's no doubt that Channing still has a lot of love for his ex-wife and mother to his child, but it's time for him to spread his wings. Okay Yes, I know what you're thinking, ITS TOO SOON, but hey, Jenna is also seeing other people, so why not Channing, right?  As for Jessie J, she deserves a good sweet man in her life, and Channing seems to be just the right fit!
It may be too quick to predict where their relationship is heading, but it doesn't hurt to be hopeful. As for now, we shall continue to shamelessly stalk the two and follow their love life.
Source:ENews,TheDailyMail,