Just last week, Selena Gomez has been hospitalized after suffering an emotional breakdown. This is not the first time Selena has been in and out of hospitals lately. According to sources, Selena was hospitalized twice recently due to low white blood cell count. And she suffered a panic attack during her second visit, causing her to seek treatment.
Selena is now going through therapies to find ways to cope with it. And through this all we think, Justin Bieber could be involved.
In the wake of Selena Gomez's recent hospitalization, it is known that her ex Justin is having a hard time dealing with the news.
Justin's reaction upon hearing the news has got the people talking about a lot. Justin was recently seen crying a lot as he struggled to deal with the of Selena's health, which landed her in a mental health facility.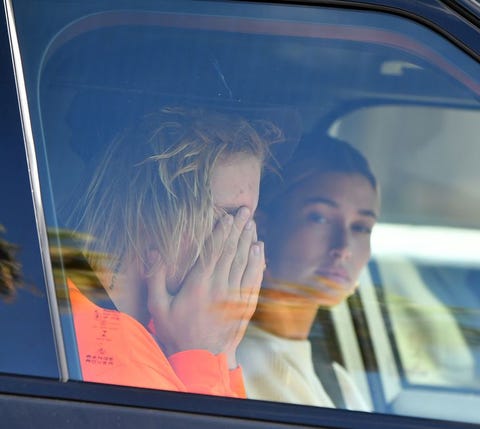 Perhaps, it is understandable on the reason why Justin has a hard time accepting this news. They were once madly in love – and was easily everyone's favourite. Justin still wants the best for Selena. Apparently, when the two rekindled their romance, he got to see how her health really affects her, so he understands how serious this is.
It could be possible that Selena is also having a hard time accepting the news on Justin Bieber and Hailey Baldwin. She may be unhappy about Justin's engagement to Hailey – and hoping it doesn't go ahead. We can say Selena has had the happiest times with Justin and they were actually good together. Now that the news of Justin and Hailey are engaged (and probably married) is out, it could have been the reason for Selena's breakdown, since Selena previously went to rehab in 2014, after another breakup from Justin.
Now, whatever the reason could be, we really hope Selena is responding well to her treatments and will come back stronger and healthier. As for Justin, he still has a soft spot for Selena and cares for her. And it's so wonderful to see that Hailey is so understanding throughout this situation. We know Justin takes his relationship with Hailey seriously.
So, if the rumours are untrue, could Selena and Justin just be good friends without having emotion tying them down?