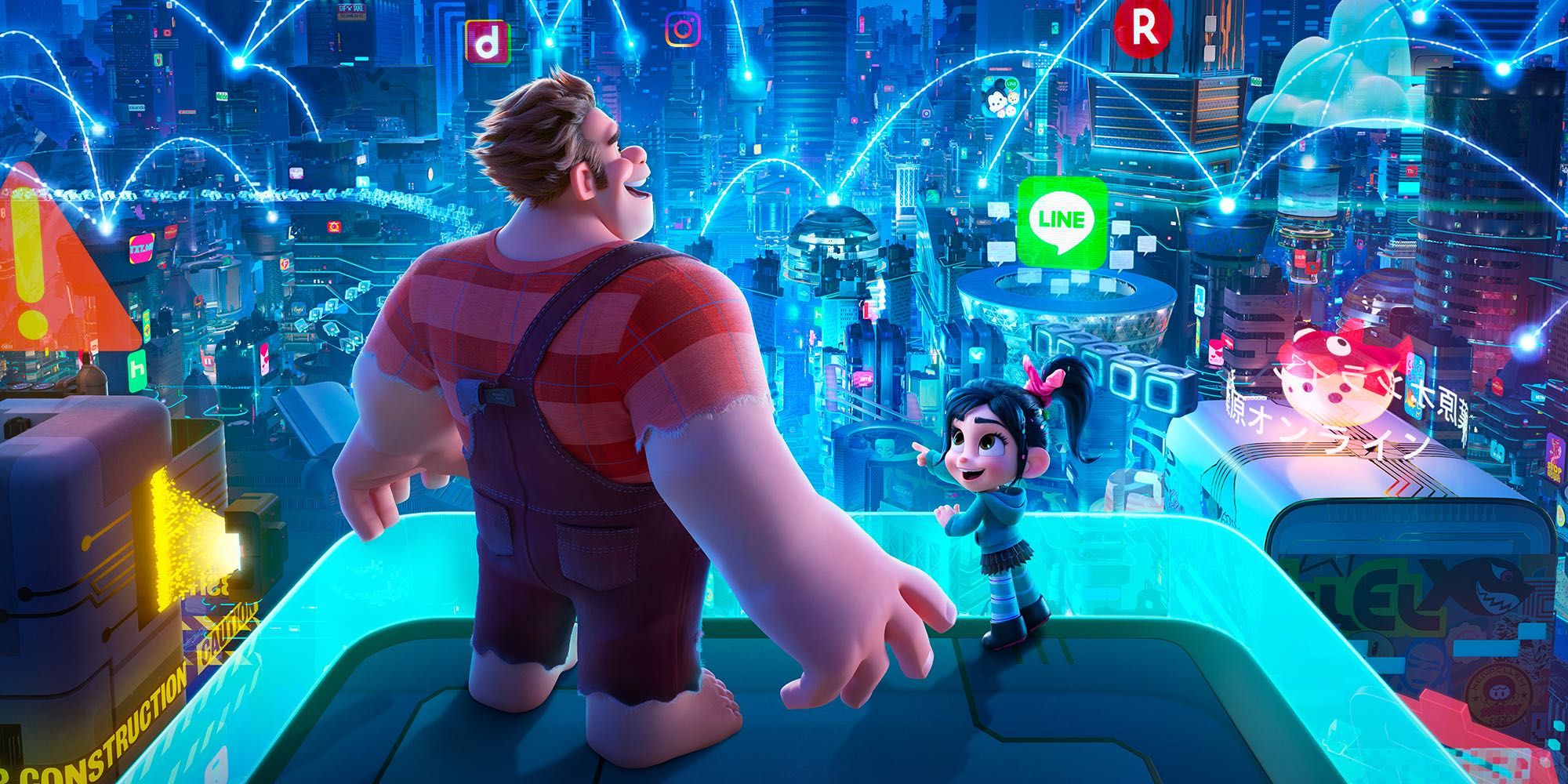 Ralph Breaks the Internet: Wreck-it Ralph 2, is more than just a kid movie. If you're expecting the version of a Barney sing along, "I love you, you love me, we're a happy family", then I can assure you, this is not that kind of movie. Disney has always had a way to leave a mark in their characters and teach us a thing or two about life. The Incredibles taught us about family values and changes in our hormones, Toy Story taught us about friendships, Nemo taught us to be kind to one another and Wreck-It Ralph 2 will teach you about WIFI. Which is super relevant to us in today's society as the internet plays a huge role in our lives.
In a brief summary of the movie, Video game bad guy Ralph and misfit best friend Vanellope von Schweetz risk it all by traveling to the World Wide Web in search of a replacement part to save Vanellope's video game, "Sugar Rush." In order to help his friend Vanellope, the two embark on an adventure on the internet, relying on citizen of the internet, to help them to get to where they need.
Ralph and Vanellope is a view point of a child or a grown-up who doesn't have much understanding of the internet and what the web really has to offer. The movie starts off with two people being completely oblivious to the world outside of their comfort zone. When they step in to the world wide web, they become exposed to a  whole new world of advanced technology such as YouTube, Twitter, eBay and millions of other sites far beyond their understanding.
The movie teaches the viewers on their use of Google search, bidding on eBay, the use of likes on YouTube, Instagram and Facebook- why it matters,  and the use of credit card transactions. On the down side, it also show us why we shouldn't trust fishy pop up ads on the internet, and the dangers of going on sites of the dark web.
In the world we live today, this movie is very relatable to each individual. It gives us an idea of why things work the way they do, and the importance of change, be it with technology or our personal lives. Ultimately this movie is great for all ages, and by the end of the movie, it leaves you well informed of the use of Wifi.