If you still have tones of questions swarming your brain from the massive cliff-hanger Avengers: Infinity War left us with, then it's safe to say that you, and many of us have been counting down the days till March 7th when we can finally learn more about the heroine we saw Nick Fury page during the end credits last April, because apparently words around the Marvel Universe says that she might the only one able to defeat Thanos. Nope you didn't hear that from me, but many have inclinations that is true.
A little reminder to those of you who clearly haven't used google, Captain Marvel (played by Oscar winner Brie Larson) is the first female-led movie in the Marvel Cinematic Universe. The movie will be set in the '90s, with fan favourite a young Nick Fury and Phil Coulson, and it'll serve as an origin story for Carol, the human-alien hybrid who's powerful enough to actually beat Thanos.
1. Captain Marvel is Nick Fury's first alien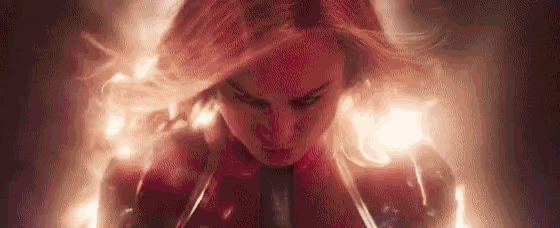 Don't worry those are not rumours in Marvel Cinematic Universe but instead from a quote that came straight out of Samuel L. Jackson's mouth. This happened when he was speaking about his relationship with fellow Oscar winner Brie Larsson during the Press Conference at the Marina Bay Sands Expo & Convention Centre, in Singapore. In Captain Marvel, fans will be introduced to a less cynical Nick Fury (who still has both eyes intact) and as much as it's an origin story for Captain Marvel, fans will also get to see more of how Nick Fury became the S.H.I.E.L.D. agent we know of today.
Psst…by the way Samuel also mentioned in a previous set interview that we'll finally find out what happened to his eye!
2. It's going to be an emotional journey for all parties involved
AND WE'RE LIVE! Catch Brie Larson, Samuel L. Jackson, Gemma Chan, Ryan Fleck, and Anna Boden at the #CaptainMarvelFanEvent, happening now at Marina Bay Sands.

Posted by Marvel on Khamis, 14 Februari 2019
Director Ryan Fleck was asked in a recent interview what fans will experience when watching the movie, and his reply, was a tear jerking one. He revealed that besides lots of action sequences, audiences will also go on a journey of self-discovery with the lead character, Carol Danvers. During the fan event in Singapore, Marvel put together a video compilation of different women telling their story of how they got back up and stayed strong when things got tough – staying true to the movie's tagline of "Higher, further, faster". At the end of the video, the auditorium went dark and after a few seconds, the stage lits up and Brie Larson's voice echoed in confidence saying "I am Brie Larson and I am Captain Marvel" as she walked on to the stage. That, to me, was hands down the best part of the interview video as it sent goosebumps down my spine and brought tears to my eyes. As a woman, I felt proud, inspired, strong and so happy that the world will finally get to see what we're made of – so be it if it's through a comic book superhero.
3. Pay close attention to the cat
Yes, you read that right. There's an orange tabby cat in the movie that deserves your attention. During a press conference, the cast was asked what it was like to work with Gonzo, Rizzo, Archie, and Reggie, the four cats from Animals for Hollywood who were cast to play Goose, Carol Denver's pet. However, the awkward silence that followed seemed suspicious because if Goose was just an ordinary cat, why couldn't they reveal more? Will Goose play a pivotal role in the movie? I guess we'll just have to wait and see.
4. No longer a Crazy Rich Asian
How can we ever forget the movies that casted an all Asian characters, and our favourite Crazy Rich Asian is now blue and a soldier?! Gemma Chan is playing a blue-skinned humanoid. Her character, Minn-Erva, is a part of the Kree Starforce, an elite group of soldiers that includes Carol Danvers and Jude Law's mystery role. So if you're expecting an Astrid-like character that's clad head to toe in couture, you're going to be highly disappointed.
5. Keep your eyes peeled for a Stan Lee cameo for one last time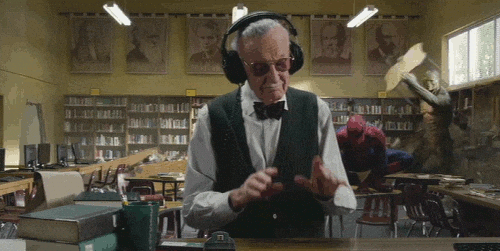 We were all deeply sadden when Marvel Comic legend, passed away from cardiac arrest last November in Los Angeles at the age of 95. After everyone took time to mourn his passing, fans started posing the question of whether his death meant the end of Stan's beloved cameos in future Marvel movies. But we know Stan has to go out with a bang. Captain Marvel wrapped filming back in July last year (four months before Stan's unfortunate passing). So fingers crossed we'll still get to see him on the big screen this coming March.