As an actor Jake is very much known for him doing things out of the box and pushing his limits. He isn't your traditional actor that acts in many Rom Com films, he loves taking up a challenge and proving he is threat to be reckoned with! Here are a few facts you wished you knew of Jake Gyllenhaal:
1. Nothing says bonding like an electric shock
While preparing for his role in End of Watch he and the other cast members were tased. Yes you read that right! "We decided that we thought it would be a sort of semi-bonding experience," he said. They had a choice between getting tased or pepper sprayed and decided on the former choice after being told that pepper spray has longer lasting effects, whereas tasing last moments.
2. Maybe a little too extreme?
Jake as mentioned above isn't one to back down from authenticity, even if it means shedding blood. He may have taken things a little too far if you ask me while filming Nightcrawler. At one point during filming he sliced open his arm while punching a mirror and ended up requiring a bunch of stitches to fix it. Ouch! If that doesn't scream dedication I don't know what is.
3. He can save me anytime
Jake was a lifeguard long before staring in films and finding success as an actor. Thankfully there was no major injuries, we wouldn't want anything happening to his face would we ladies? But that doesn't mean was not ready to jump in and save at any moment, there is one person who can thank the actor in helping him out of a rather stinging situation, the man was stung by a Jellyfish. Gyllenhaal jumped into action, peeing on the swimmer's leg. Well sometimes a job can get dirty.
4. Coulda, Shoulda, maybe another time
Like most actors, Gyllenhaal has been up for a number of big roles that ended up going to someone else, like Frodo Baggins in The Lord of the Rings, Batman/Bruce Wayne in Batman Begins and Jake Sully in Avatar. The role he says really got away? Christian in Moulin Rouge, which went to Ewan McGregor. "It was so close," he said. "I sang and everything. I went through months of auditions. It was between me, Heath Ledger and Ewan. I think it came down to age and where people were in their careers. I was the youngest and the least known. I would hope it didn't have anything to do with talent. Maybe it did."
5. The mixed Gyllenhaal's
Gyllenhaal has all kinds of ancestry you can ask for running through his veins Polish and Latvian on his mother's side, Swedish, German, Swiss-German, English and even distant French and Welsh on his dad's. Nope I'm not done yet, on his dad's side he is actually a member of the Swedish nobility. If you don't believe us, just check the Swedish Almanac of Nobility—he's on there! One of his ancestors, Nils Gunnarsson Haal, established said line back in the 17th century, which Gyllenhaal has said is still influential in Sweden today.
6. The ladies man, are we surprised?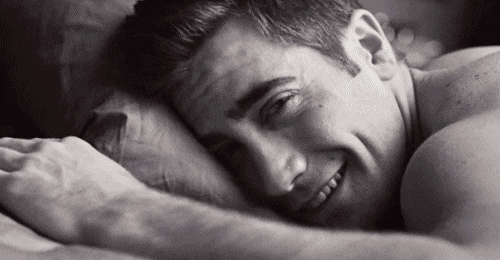 He has been famously linked to a number of well-known ladies in and out of the industry. Kristen Dunst, with whom he had a long term relationship with and believe it or not was introduced to him through his sister. He also dated Reese Witherspoon, with the relationship ending because HE wanted to get married but she, well didn't. Things worked for the better didn't it? He also was famously linked with pop sensation Taylor Swift, and might even have gotten a song out of it. You win some, you lose some.
7. Go Big or Go Home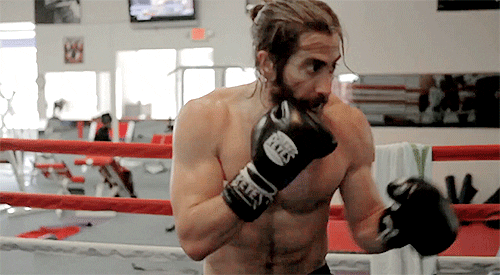 Jake took the extra mile for his role in the movie Southpaw. While training for the film, he increased his daily run from five km to 13 km and gained 28 lbs of muscle! In addition, he jumped rope, did drills for his footwork, on top of shadowboxing and bag work. He used a 250 lb tire in place of real weights and got himself to the point where he could do 2,000 sit-ups in a day. I'm just tired thinking about all of that!
The many facts that we know of Jake Gyllenhaal today has either come out from his mouth or his family's. He has always been known to be private when it comes to his personal live, but that kind of what makes him more liked and favoured by his fans. "I'm not necessarily guarded," he said in a 2017 interview with The Guardian, "but I consider intimacy to be very important and I don't think everybody needs to know about my family or my personal details.
Happy Birthday Jake Gyllenhaal !