Swifties rejoice because Taylor Swift Is Free!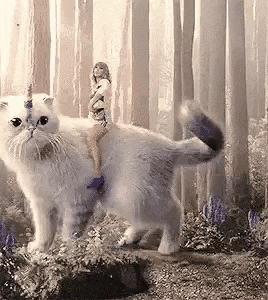 To give this news more context: Taylor Swift is apparently now able to re-record her first six albums after fighting for control over them with Scooter Braun, who gained control over them when Big Machine sold their rights to him. The albums include:
• 'Taylor Swift'

• 'Fearless'

• 'Speak Now'

• 'Red'

• '1989'

• 'Reputation'
'#TaylorIsFree' started trending over the weekend as people remembered this fact from an old interview that Swift did back in August 2019. While on the Good Morning America show more than a year ago, Swift shared that she had planned on re-recording her old albums in their entirety once November 2020 rolled around as she would then be legally able to do so.
📹| Now that it's November 2020, Taylor Swift is free to re-record her first five albums

"It's something I'm very excited about doing. My contract says starting November 2020 I can record albums 1-5 all over again" pic.twitter.com/pYG6jL2DtB

— Taylor Swift Updates (@TSwiftLAMedia) November 1, 2020
Earlier in 2019, Scooter Braun and Scott Borchetta bought over Big Machine (Swift's first label) and were given the rights to Swift's masters – which caused her to release a long post on Tumblr accusing Braun of a plethora of negative acts. Amongst the accusations is one that states she was bullied by the 'Manager To The Stars'.
"I learned about Scooter Braun's purchase of my masters as it was announced to the world. "All I could think about was the incessant, manipulative bullying I've received at his hands for years."
Unfortunately, following the revelation, many stars came to the defence of both parties. Justin Bieber responded in defence of his manager, calling her "unfair", and accusing her of encouraging fans to attack him online.
Meanwhile, Halsey took Taylor's side, sharing on Twitter:
🦋 @taylorswift13 pic.twitter.com/1iI2tCr8my

— h (@halsey) June 30, 2019
Swift later went on to say that both Braun and  Big Machine Label Group CEO Scott Borchetta were stopping her from playing her old hits live:
"I'm not allowed to perform my old songs on television because they claim that would be re-recording my music before I'm allowed to next year."
Thankfully, not long after her revelation, the 'Lover' singer was allowed to perform 'Shake It Off' and her older hit songs at the 2019 American Music Awards, after her former record label backed away from the heated battle with the star. Now that Swift has signed with Universal Music Group (back in November 2018) ahead of her seventh album, 'Lover' and her latest, 'Folklore', Swift does not have to worry about such matters. With UMG, Swift has complete rights over all of her new work.
View this post on Instagram
While we wait for the re-recorded versions of her music (which is bound to be monumental task), let's share in the excitement and celebrate along with other Swifties!
This scene holds so much power today
TAYLOR IS FREE pic.twitter.com/ZAWSw7P9Ag

— Julie✨ (@JulieAfterglow_) November 1, 2020
MY QUEEN IS FINALLY FREE!
SUPER EXCITED TO HEAR THE SONGS WITH NEW VOCALS :')
TAYLOR IS FREE ❤️ pic.twitter.com/wKlWIiOeBy

— 𝗹𝘂𝗰𝗶𝗮 ✦ (@jisungsfairies) November 1, 2020
the wait is over… no one will take credit for her success or her accomplishments anymore… TAYLOR IS FREE pic.twitter.com/24yKC0Y55F

— Irene 🤍 / 𝑓𝑜𝑙𝑘𝑙𝑜𝑟𝑒 (@lillyswiftt13) November 1, 2020
taylor swift put pretty much her life's story into songs for us to hear, relate to, and let have a huge impact on our lives.

its so so SO important that she can finally own, perform, and have control over her OWN work.

taylor is free!!! pic.twitter.com/1EeE5EgNNv

— katie ❀ // was @sayamenswift (@ntltcswift) November 1, 2020