Best 'bee-lieve' it, Beyoncé takes her role as Queen of The Beyhive both seriously and literally.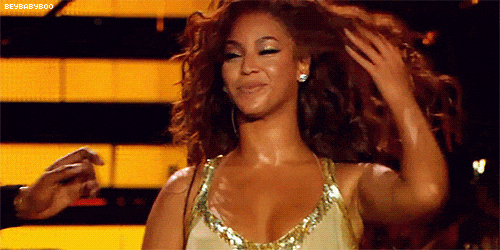 During an interview with British Vogue, the 39-year-old icon was asked,
"What is something I would find surprising about you?"
View this post on Instagram
Her answer? Honestly, one no one could have predicted:
"I know it's random, but I have two beehives. Real ones. I've had them at my house for a while now. I have around 80,000 bees and we make hundreds of jars of honey a year."
However, as for the reason why Queen B has bees at home, it has nothing to do with her fandom nor her nickname. It's actually for a very practical reason.
"I started the beehives because my daughters, Blue and Rumi, both have terrible allergies, and honey has countless healing properties,"
She's not wrong there. Honey is known as a medicinal remedy for countless ailments due to its anti-inflammatory, antioxidant, and prebiotic properties.  Heck, how many times did your mum chuck a spoonful of honey at you every time you got a sore throat?
View this post on Instagram
Following her revelation, Twitter was abuzz (sorry, I had to) with jokes about Beyoncé "cheating on us with the real bees" and "thanking her Beyhive instead of her Beehive in her live performances." Meanwhile, with that many bees and the mountain of honey, she doesn't explain where they end up or if we will ever be able to get our hands on Queen B Honey.