Finally, after four years since her debut in BLACKPINK, Roseanne Park is releasing music as a solo artist. As the hype for her debut solo album builds, Rosé has announced a VLIVE session to accompany the drop of her album. For the uninitiated, VLIVE is a South Korean streaming service that allows celebrities to broadcast live video sessions such as live chats with fans, performances, reality shows and more. Creating an account on the app to view these sessions is free, with the option of joining V LIVE+ (for access to more exclusive content). Rosé's comeback live session on the app is set for 12PM on the 12th (Malaysian time).
View this post on Instagram
The session will coincide with the release of Rosé's "On The Ground" music video and debut album '-R-', with the physical album release to follow on 16 March. The album will feature four tracks written by the BLACKPINK member herself – 'On The Ground' and 'Gone', along with the instrumentals for both. A notable credit for the title track is Jon Bellion (singer, rapper, songwriter, and record producer), who has worked with artists like Selena Gomez ('Vulnerable'), Miley Cyrus ('Midnight Sky') as well as Rihanna and Eminem ('The Monster'). The New Zealand native has also shared a 15-second teaser for the music video to the titular song, surpassing 6 million views in 24 hours. The teaser sees Rosé in the back of a limousine as it cruises through brightly hit streets. The lights and colours cast an ethereal glow on the 24-year-old, who gazes melancholically out the window.
Rosé is already breaking records with the album, having earned the title for being the first female soloist whose album has surpassed 200,000 preorders on the K-pop retail site Ktown4u (the record was previously held by IU). To date, Rosé is one of only three solo artists in K-Pop history to have racked up such a number for the pre-order of albums, joining EXO's Baekhyun and Kang Daniel.
#ROSÉ now joins Baekhyun & Kang Daniel as the only solo artists in history to have an album surpass 200K sales on KTOWN4U! (@BLACKPINK) pic.twitter.com/SYwqCp7goO

— BLACKPINK AMERICA (@BPinAmerica) March 8, 2021
Not to mention the fact that Rosé will become the first K-Pop soloist in history to perform on 'The Tonight Show Starring Jimmy Fallon', set to make an appearance on the show on March 16th. Roseanne Park is sure to continue setting new records with her album!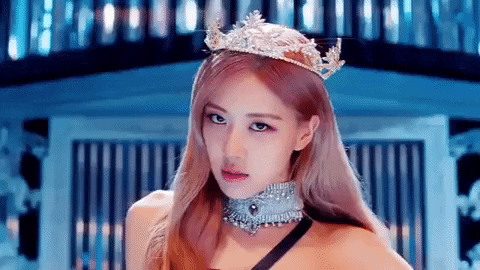 *Cover image credits: Instagram / @roses_are_rosie