If there was one thing BTS does well is… breaking records!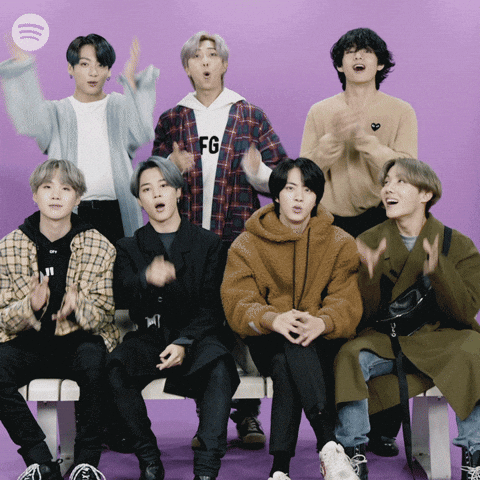 Billboard officially announced that BTS's latest single Butter had entered Billboard's famous Hot 100 chart—its weekly ranking of the most popular songs in the United States—at No. 1, dethroning Olivia Rodrigo's Good 4 U, which took the top spot last week.
아아아아악! 감사합니다 아미! pic.twitter.com/I7wllQuq81

— 방탄소년단 (@BTS_twt) June 1, 2021
BTS has now also become the seventh artist to earn their first four Hot 100 No. 1 in less than a year, joining the likes of The Beatles and Mariah Carey, according to Billboard.
Butter had 32.2 million U.S. streams and 242,800 units sold in the week ending May 27, according to Nielsen Music/MRC Data. It also drew 18.1 million radio airplay audience impressions.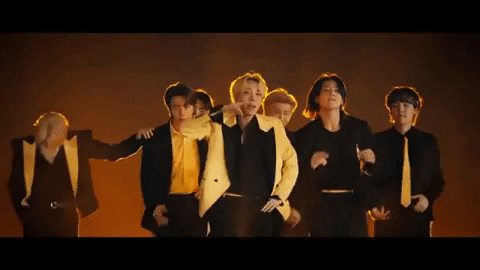 The group also shared a photo of V from the 'Butter' press con that saw him flash the number 1 hand sign while posing for a photocall.
Ugh, these boys are the cutest!
1위😊💜 pic.twitter.com/Wf4xAiaovQ

— 방탄소년단 (@BTS_twt) June 1, 2021
The song's music video was the biggest premiere in YouTube history, drawing in 3.9 million concurrent viewers for its May 21 premiere. BTS broke its own record that was set when Dynamite attracted 3 million concurrent viewers, according to the official YouTube blog.
*Cover image credits: Twitter @bts_bighit