Ya'll, the level of cuteness in this story – I can't.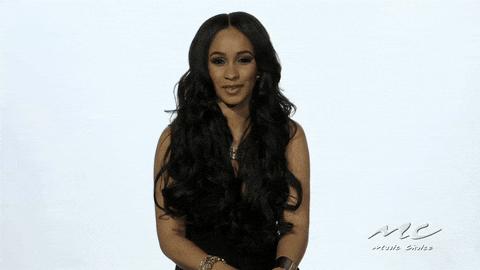 Rosé from the South Korean K-Pop supergroup BLACKPINK recently made her solo debut, with her album '-R-' and since then, has been treating fans to more Rosie Posie content. The endearing 24-year-old has been making appearances on various shows (like 'The Kelly Clarkson Show' and 'The Tonight Show Starring Jimmy Fallon') and in interviews. On top of that, she's even started up a YouTube channel and a TikTok account! The latter is huge news as none of the other BLACKPINK members have TikTok accounts, making Rosé the first to join the platform.
Now, the whole Rosé x WAP Challenge thing started when a fan commented on one of her TikToks, asking that the New Zealand born singer attempt the challenge. Rosé, having seen the comment, responded with "Maybe… maaaayybbeee if I reach 10M. ;)".
Seeing her response, BLINKs got to work calling on fans to close the gap between her then 9.5M (ish) followers to 10M. And in just four days, Rosé's TikTok account passed the 10M followers mark. Taking to Twitter, fans got the hashtag "#WAPSÉ" ( a combination of "WAP" and "ROSÉ) trending worldwide. Sticking to her promise, the 'Gone' singer posted a giggly clip of herself adorkably doing the 'WAP' Challenge while barefoot and in an oversized hoodie/sweatpants combo. She captioned the video, "#10M !! Here you go."
With "#WAPSÉ" still trending, it didn't take long for the OG singer of the song to take notice. Cardi responded to Rosé's video in a tweet, sharing:
"She still looks sooo innocent…Sooo buteee,"
She still looks sooo innocent…Sooo buteee https://t.co/tT34mpq8ox

— iamcardib (@iamcardib) April 4, 2021
Now, ngl, the "bute" bit got me a lil confused – did Cardi mean "cute"? Or "beaut" as in "beautiful"? Imma just assume she meant both, HAHA.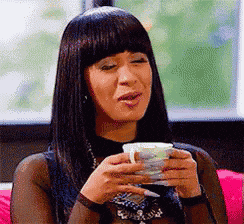 Rosé joined TikTok in March to promote her first solo single, "On the Ground", and since then, has posted almost 40 different videos. We hope she keeps going with the TikToks cause she's nailing being so unapologetically herself and we're here for it!
*Cover image credit: @roses_are_rosie  / @iamcardib