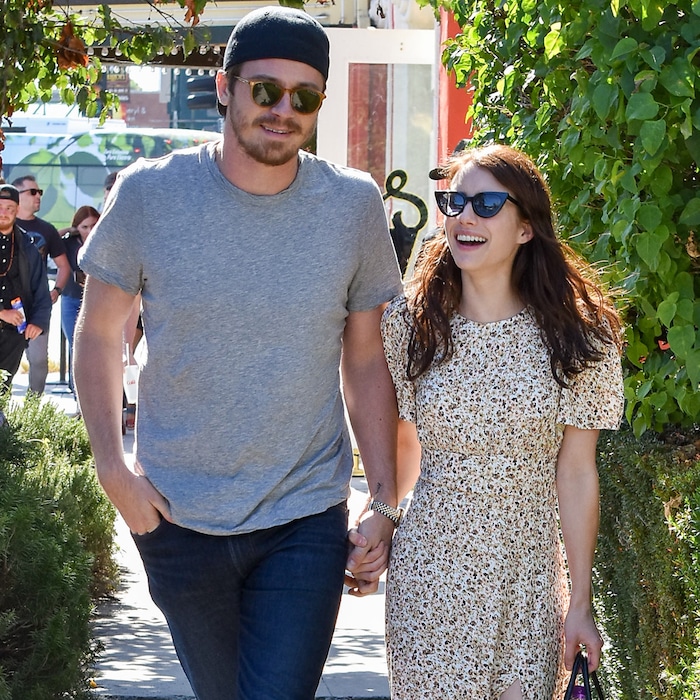 E! Online
Our fave Scream Queen Emma Roberts has reportedly given birth to her first child, making her and her boyfriend Garrett Hedlund officially parents!
The couple welcomed their baby boy on December 27, according to multiple reports. TMZ claims that the baby's name is Rhodes and the baby boy and mother Emma are both healthy and doing well.
Hello Magazine
Us Weekly broke the news that both the actress and her man were expecting their first child back in June, unfortunately fans only knew that much as the couple are super private with their personal lives.
Emma opened up to Cosmopolitan about her pregnancy on the December cover, becoming the first-ever pregnant Cosmo cover star.
People.com
"It sounds cheesy, but the moment that I stopped thinking about it, we got pregnant. But even then, I didn't want to get my hopes up. Things can go wrong when you're pregnant. That's something you don't see on Instagram. So I kept it to myself, my family, and my partner, not wanting to make grand plans if it wasn't going to work out. This pregnancy made me realize that the only plan you can have is that there is no plan."
Some fans may know that both Emma and Garrett have been dating since March 2019. And before they knew it sparks flew. Congrats to the happy couple on their little bundle of joy!