Ya'll, I can't *clutches heart* As a proud VIP and BLINK, this information is overwhelming.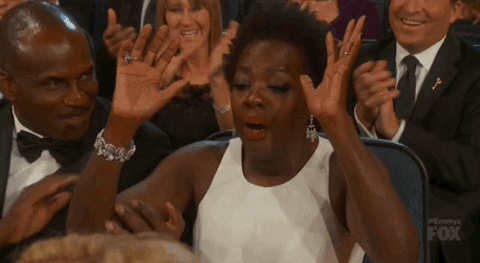 In a good way! For the most part, dating amongst South Korean K-Pop idols has been relatively taboo. It is well known that idol contracts, especially in the early years of K-Pop, would include clauses that forbid idols from dating or being romantically involved with any one person. JYP Entertainment – from which Wonder Girls, 2PM and Twice were born – is known to have a three year period of "no dating" following an idols debut. On one hand, this is to ensure that the idols are 100% focused on their activities (be it acting, variety show appearances, music, etc), while on the other, it's to ensure that idols "remain loyal to their fans" so that they get the same loyalty in return (as idols dating is seen as breaking the 'idol' fantasy for fans).
In a similar way that fans of Western artists react to dating news, when news that K-Pop idols are dating hits the newsstands, fans are sent in a flurry. But the narrative has shifted in recent years, with more fans opening up to and welcoming to the idea that their idols have found love – after all, idols are human too. So when an exclusive report by Dispatch was released stating…
"BlackPink Jennie is in love. Her boyfriend is her idol GD. They are the two idol singers representing YG. They have been dating for about a year now."
Fans were quick to share their reactions. But, unlike in earlier years, fans are rooting for the young singer. Instead, they're turning up the heat on the media outlet for their choice to seemingly follow Jennie for the story.
View this post on Instagram
Many were quick to point out the description of Jennie's daily life. According to Soompi, Dispatch had shared that they "had witnessed G-Dragon and Jennie meet secretly". As per Dispatch, Jennie's schedule included going to visit G-Dragon at his home once she was done with work for the day. She is said to then return home and repeat the process the next day.
Jennie had previously revealed that one of her Instagram accounts had been hacked, causing her to lose access to it. After regaining control over her account, she posted an Instagram story of the sky with the plea:
"Took almost two months to get this [account] back. Please leave my personal space alone."
Fans are rallying in support of the 25-year-old, sending her love on social media.
ALWAYS STAY WITH JENNIE. pic.twitter.com/BfoqP69MwA

— ً (@foxeyjennie) February 24, 2021
i hope jennie finally turns off her ig comments and just trust that we will show her love elsewhere cause she does not need to be reading what people who don't like her have to say

— ala (@BPlNKS) February 24, 2021
i hope you're okay my love. i hope i can give you a hug to make you feel better. through ups and downs we're always here for you, we will stay with you no matter what. mahal na mahal ka namin jennie. stay strong and we will protect you as long as we can. i love you 🥺 pic.twitter.com/2cWhpPwKel

— ً (@blinkfrvr_) February 24, 2021
Jennie is a public figure but she deserves to be happy, to be safe and she deserves a private life as well. Whether it's true or not, it's always not good and right to meddle with other people's affair especially if it means to invading their privacy.

— 𝓚𝓪𝔂𝓮 (@blckpnkslife) February 24, 2021
This girl deserves all the best thing that this world could offer. I will always be with you no matter what happen, Jennie. pic.twitter.com/8eGNlgsHbg

— luxury (@ultjisooyah) February 24, 2021
Fans would know that Jennie and 32-year-old G-Dragon (whose real name is Kwon Ji-yong) go way back, with Jennie appearing in his 2012 music video for 'That XX' and featuring alongside the rapper in his 2013 song 'Black'. YG has since released a statement regarding the news, sharing:
"We cannot confirm anything about our artistes' personal lives. We ask for your understanding."
Alexa, play "Black" by GD ft. Jennie Kim as we send good vibes and love her way through this!
*Cover image credits: Instagram / Jennie & G-Dragon for @voguekorea