We're all for celebrities supporting each other and this time around, fans of both the South Korean phenomenon BLACKPINK and the Queen of Latin Music, Shakira, have been sent into a tizzy.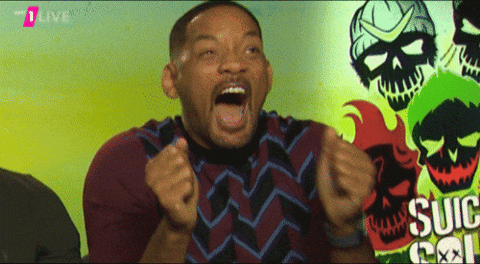 In a recent appearance coinciding with the release of their new album, BLACKPINK were the guests on the South Korean variety show, 'Men On A Mission'. As part of the show, guests who appear act as 'students' who want to join the hosts 'class'. However, in order to join, guests will be asked to showcase their hidden talents or simply talents that are unique to them. New Zealand-born Rosé then went on to say that her hidden talent is that she could impersonate Shakira and her song, 'Waka Waka (This Time for Africa)'.
The clip, shared on Youtube, has already accumulated over 4million views. Not only that, since its circulation on Twitter, the clip has blown up. So much so that the 43-year-old Columbian singer (and songwriter, record producer, dancer, actress, philanthropist) she impersonated went on to repost the clip of Rosé onto her own personal Instagram feed, alongside the caption,
"Oh wow! I loved seeing you do that! super cute! Thanks Rosé @roses_are_rosie @blackpinkofficial Ps. Love your hair!"
Following the adorable mention, both Shakira and her 2010 Fifa World Cup song, 'Waka Waka' started trending worldwide on Twitter. Fans couldn't get enough of the interaction between the two multitalented women, tweeting –
Shakira, the queen of Latin music noticed Rosé 😭😭 https://t.co/WfFJkq6jCs

— 𝓑🥀ʀś¹ ♛ (@petalsforosie) October 17, 2020
📈 | Shakira is currently trending in the Philippines after Rosé from Blackpink sang "Waka Waka." pic.twitter.com/49wHHRp3uA

— shakirastuff (@shakirastuff_) October 17, 2020
No because Queen Shakira even got Rosé's name with the accent right. It's the attention to detail for me 🤧

— 지 🏹 (@inthemoodforbp) October 17, 2020
Shakira big fanbases on instagram posting about Rosé cover. They all want a collab & are praising her. This is so cute pic.twitter.com/XdZhVpUa5A

— jk (@chaeustic) October 17, 2020
Some even pointed out that another popstar also mentioned Rosé and it is none other than Camila Cabello!
rosé being noticed by shakira and camila,, let's talk about that 🤩 pic.twitter.com/YEfi88mAxZ

— 툥 (@ltychae) October 18, 2020
Rosé has since responded to Shakira's post, sharing:
"I wish I had done better. I was a little nervous. I could have done a really good impression, when I'm like in the whole vibe. I'm very happy that she reposted that."
Now, what's it going to take for a Shakira x BLACKPINK collab???