Get excited ARMY's BTS has announced that they are set to stream several of their past concerts online for free on their official BANGTANTV YouTube channel!
View this post on Instagram
While this news is amazing for new fans who have yet to see the boys perform in their full glory or for fans who may have missed out on previous concerts, some fans have expressed their disappointment with the decision. This is because the timing of the concert, titled Bang Bang Con 2021, happens to be during the holy month of Ramadan, which sees Muslims around the world fasting and observing certain religious practices. Fans of the boy band wrote their disappointment in the comment section of their post, saying:
"Please don't make it in the time of RAMADAN because Muslim armies (fans) can't watch it,"

"Not during Ramadan,"

"We as Muslims have to fast in the month of Ramadan, sorry I can't follow, later."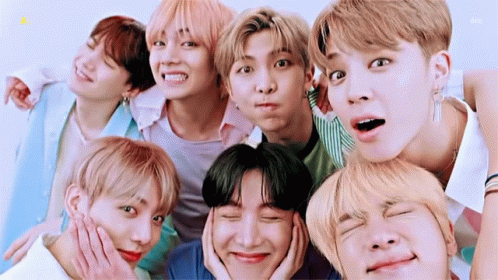 For the most part, fans of the South Korean boy band are taking to social media to express their delight in witnessing the talented boys performing, even if having to do so through a screen at home.
2AM est for me 😢 and a dentist appointment at 11AM est 😭. Debating to cancel the dentist appt. Sorry tmi 😂 pic.twitter.com/GKP0lBKsPy

— ᴮᴱ WHISPER 🦋⁷ (@Whisper1204) April 10, 2021
April 17 ARMYS – aren't we all so lucky to have @BTS_twt ? 💜💜#BANGBANGCON21

— Aprille Pacita (@AprillePacita) April 10, 2021
NO ONE'S READY FOR THIS PIED PIPER JUNGKOOK #BANGBANGCON21 pic.twitter.com/YaMdO8cpVU

— kingina⁷ (@gguksilog) April 11, 2021
I feel like they will announce something at the end of #BANGBANGCON21 livestream 😳😳😳

— Dita ᴮᴱ⁷ (@almostdita) April 13, 2021
This event will be BTS's third online concert since the Covid-19 pandemic hit the world. Last year, in April 2020, BTS held an online concert streaming event called "BANG BANG CON" during which, over the course of two days, they streamed eight of their past in-person concerts on YouTube for fans.