Jamie Dornan shot to fame after playing the protagonist of the controversial trilogy, 'Fifty Shades of Grey'. But, in a similar way to how the 'Twilight' trilogy has left a lasting impression on Robert Pattinson's fanbase and his career, Dornan also feels the dregs of having had a major role in such a buzzed-about movie. Having been the face of the protagonist for all three movies based on the trilogy of the same name by E. L. James from 2015-2018, Dornan has had to deal with a lot of "why is this happening" kind of moments.
View this post on Instagram
In a recent interview with Variety, the 38-year-old Irish actor shared a few moments that stood out because of his choice to play 'Christian Grey'.  Amongst them, Dornan shared one rather odd (and borderline creepy) letter from a fan of the trilogy. The letter, according to the actor, contained a collage of photographs of a kid. Dornan, who has three daughters with wife Amelia Warner, did not recognise the kid but…
"

Someone saying that it was my kid, and my wife should know that I have this kid who's 7 years old. I think they were trying to say that the kid was mine and Dakota Johnson's, and we'd had this baby while we made the first 'Fifty Shades' movie. It piqued our interest, let's say. It was a bit freaky."
Of course, they brushed off the letter and its contents but the fact that he remembers this one particular letter probably means that it was just THAT absurd. Thankfully, the oddity hasn't disrupted the actor's life. At present, he's enjoying life English countryside with his family and their own various farm animals which include, "a horse, five chickens, three goats, a dog and a cat".
View this post on Instagram
However, the one aspect from the movie that took a little getting used to was the negative comments and criticism surrounding the movie and his role in it. Despite not being one to look at comments, Dornan admitted to not being able to help himself when 'Fifty Shades' was first released. To his chagrin, the comments were both funny and difficult to deal with.
"I went through a bad stage with

Fifty Shades

of reading a couple of really bad ones, but then just finding them funny and letting them drive me. One of them was 'Jamie Dornan has the charisma of oatmeal,' which — some people like oatmeal, so I thought it was kind of harsh."
To date, the movie maintains low ratings, with a mere 25% on Rotten Tomatoes and 4.1/10 on IMDb.
Nevertheless, Dornan is grateful to have been part of such a franchise – even if it was not wholly supported or loved, it was impactful. Now, he's ready to move on, by diversify and work on more projects.
"I was ready to move on from this crazy chapter in my life. No matter who I was playing, I don't think I'd want to play a character for multiple, multiple films. I think I'd just get really bored of that."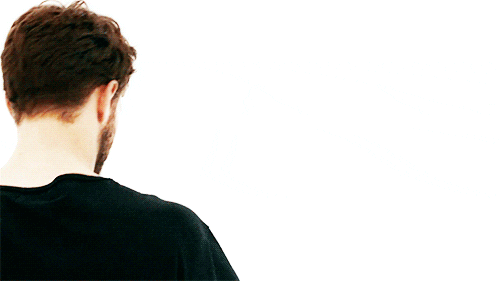 *Cover image credits: Jamie Dornan as photographed by @zoemcconnell for Variety