TIME Magazine, has released their yearly new list for their iconic TIME100 franchise called "TIME100 Most Influential Companies." The list shares with readers the 100 companies that are shaping the future and have made an impact around the globe.
And according to TIME Magazine, they chose the companies based on nominations in different sectors from their network of industry experts, editors, and correspondents. The American magazine also took into consideration a company's relevance, innovation, impact, leadership, ambition, and success. ARMY you will be proud to know this, among this year's annual list by the popular American publication was the Hybe Corporation, which manages world-renowned K-Pop sensation BTS!
View this post on Instagram
The list is divided into five categories, namely Pioneers, Leaders, Innovators, Titans, and Disruptors, that highlights businesses. The 100 companies were selected from various sectors such as health care, entertainment, transportation, technology, and more.
"South Korea's biggest public listing in three years came in October courtesy of the country's most popular export: K-pop," said TIME.
"Founded in 2005, HYBE — formerly known as Big Hit Entertainment — was once an underdog talent agency in South Korea's competitive music industry. But thanks to supergroup BTS — arguably the biggest band in the world — the company is in rarefied air."
View this post on Instagram
The news website also compared HYBE's huge success to Disney, which "looks at each of its acts as intellectual property to be developed into a universe of fan-friendly experiences and products," taking the examples of "everything from logos on Samsung smartphones to virtual Fortnite parties."
HYBE invested in YG Entertainment after going public last year, as described by TIME a "former rival", to establish a majority hold of South Korean entertainment companies as well as international ones, centring around HYBE and its subsidiaries. As fans would know HYBE additionally recently purchased Ithaca Holdings this month, welcoming global pop stars Justin Bieber, Ariana Grande, and Demi Lovato to its ever-growing family.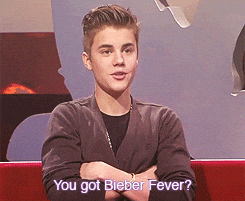 *Cover image credits: Twitter @bts_bighit