He's always keeping it real!
Most people would be more subtle or in fact not reveal at all that they're out of shape, which is completely fine as it is somewhat of a personal matter.
This isn't the case for Will Smith, who has always been real about himself, making him a Hollywood star that has one of the highest approval ratings.
Last Sunday the 52 year old actor shared a realistic photo of himself on Instagram captioned "I'm gonna be real wit yall – I'm in the worst shape of my life."
View this post on Instagram
Will's fans, being the wholesome supporters they are, were quick to respond with words of encouragement. YouTuber Casey Neistat commented, "you're a real one for this". Musician Sonna Rele also shared her thoughts,  "You're Will Smith!! You can be in whatever shape you want,". American musician Quest Love expressed his care for the actor "This is the most amazing post in the history of social media."
This posting came about a month after Will and Antoine Fuqua announced that their Apple film Emancipation will no longer be filmed in Georgia due to to the states restrictive election law.
"At this moment in time, the Nation is coming to terms with its history and is attempting to eliminate vestiges of institutional racism to achieve true racial justice. We cannot in good conscience provide economic support to a government that enacts regressive voting laws that are designed to restrict voter access," Smith and Fuqua said in a statement.
We love when the people we look up to keep it real with us. Will Smith is another example of great character, you can probably put him next to Adam Sandler who is totally okay with people not recognizing him as Adam Sandler.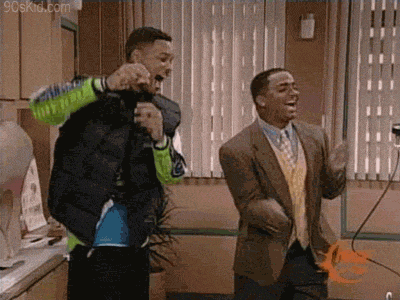 Two great actors, and even better as people. It's always important to spread love to your friends and family!
Photo Credit: Instagram @willsmith