Is Joe Jonas's New Tattoo Inspired By His Wife?
Fans think his latest tattoo is a dedication to Sophie Turner
Joe Jonas sure is a sucker for new tattoos!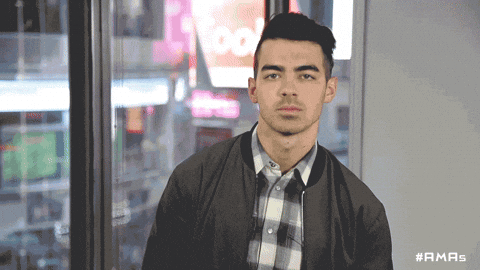 The 31 year old singer songwriter is no novice to tattoos, having amassed quite an impressive collection thus far. His latest tattoo is located at the back of his neck and was inked by Los Angeles tattoo artist NAL. His new tattoo features a black and white tattoo of a keyhole with a woman's eye peeking through. Fans are convinced the eye is inspired by his wife actress Sophie Turner.
Some other fans noticed that Joe Jonas's latest ink also bears a lot of resemblance to his recently debuted arm tattoos as well. He added three new tattoos to his arms which showcase the face of famous opera singer Lina Cavalieri which was one of artist Piero Fornasetti's most famous pieces.It comes as no surprise that Joe Jonas got ink inspired by Piero Fornasetti as the midcentury Italian artist is one of Joe Jonas's favourites. We first got a look at his arm tattoos when his wife posted a picture of him on her Instagram stories.
This is not the first time that Joe Jonas has gotten tattoos in relation to his wife however. The couple share a number of matching tattoos which include those gotten in honour of their dog Waldo that passed away after being hit by a car. Both tattoos are matching portraits of the dog.
They also have matching tattoos that give a nod to their shared love for Toy Story. The tattoos read 'To Infinity' and 'And Beyond' and are inked on each of their wrists.
Joe Jonas also has the number '15' inked on his ring finger to honour the day the couple got engaged; October 15th 2017. Sophie Turner has in turn given tribute to her husband by inking a 'J' on her wrist.
We can't wait to see what new matchy or inspired tattoos this cute couple gets in the future!