What do you get when you throw together K-Pop and an iconic Malaysian brand? Tonnes of people going…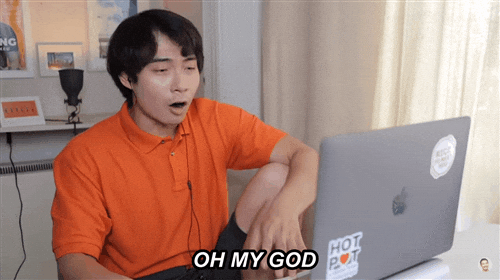 To give this story more context:
Earlier this year, South Korean boy band Stray Kids (SKZ) released a 'cooking video' titled "God's Menu" in conjunction with their first studio album. The video is a rather legendary minute and a half clip of the eight members ferociously dancing, exhibiting cooking techniques that would impress Gordon Ramsey and honestly, just bringing the heat to the kitchen.
And while the video was released earlier this year in June, it has now resurfaced for the most unlikely reason. The group has started trending on Twitter because one clever netizen did the unthinkable! In a video made by TikTok user @thechubby_gurl (or @AliceYap13 on Twitter), the boys of Stray Kids are seen furiously cooking and staring longingly at food – accompanied by the Malaysian brand's music. The result? An epic mashup that seems oh so real!
the way it fits so well 😭😭 pic.twitter.com/HhX5hOfMz4

— hanna is jeongin's gatekeeper (@eternalstateu) December 14, 2020
For the uninitiated (or forgetful, you know, it has been a while), the song in the TikTok is from the Malaysian food brand Adabi. At one point in time, the brand would constantly appear on TV in advertisements promoting the brand's products (most notably for sauces and spices).
Netizens couldn't get enough of the on-point editing, tweeting up a storm:
They are trending hahaha. Is it because adabi?😂 @Stray_Kids pic.twitter.com/kBsvELl92t

— ⓛⓞⓥⓔ ⓤ (@on_a_hellevator) December 17, 2020
whoever that edited stray kids × adabi bg.. THANK YOU SJSJSJJS

— ˖ mini ⊹ ִֶָ tete 🍓🧸 (@smolggukkie) December 24, 2020
@AdabiMY make them as ambassador 🤡

— 늑대왕자 찬이 👑🐺 (@chanwolfprince) December 14, 2020
other group idols collaborating with makeup brands,skincare shoes brand etc but stray kids w adabi when 😂✨

— peech (@jaaajys) December 17, 2020
Gotta hand it to them, netizens sure know how to make some of the most creative mashups!
*Cover image credits: Instagram