The Kardashian-Jenner clan has been making money moves for years – just ask momager Kris Jenner.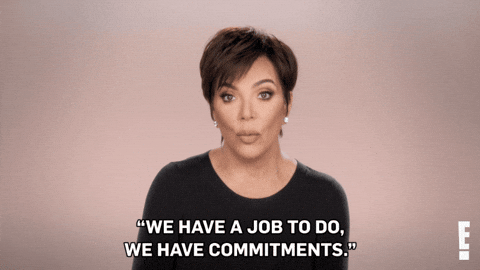 Since it's premiere on E! in 2007, 'Keeping Up With The Kardashians' cemented the Kardashian-Jenners as household names – through their crazy, crazy antics – allowing them to branch off into multiple different business ventures, including fashion and beauty lines and a mobile game. They've wasted no time cashing in on their influence. Evidently, this has paid off, with Kim Kardashian West "officially a billionaire", as declared by the company that declares these things – Forbes. Now, while little sister Kylie Jenner had initially made it into the billionaire club in early 2020, she was kicked out of the club – quite literally – not long after.
How does Forbes calculate nett worth?
According to the site…
"We value a variety of assets, including private companies, real estate, art and more. We don't pretend to know each billionaire's private balance sheet (though some provide it). When documentation isn't supplied or available, we discount fortunes,"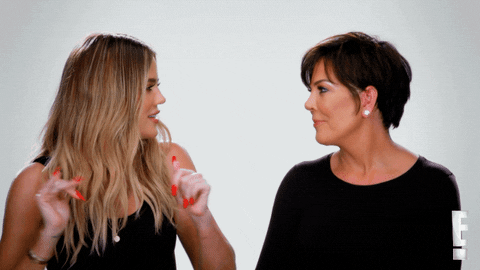 Chop chop, let's get started with…
Kim Kardashian West
View this post on Instagram
Congratulations are in order for Kimberly Noel Kardashian West, who has just been added to Forbes' 2021 World's Billionaires List!  According to the site:
"Forbes estimates that Kardashian West is now worth $1 billion, up from $780 million in October, thanks to two lucrative businesses—KKW Beauty and Skims—as well as cash from reality television and endorsement deals, and a number of smaller investments."
Following in her younger sisters footsteps, Kim K founded KKW Beauty – makeup and fragrances – in 2017, which she then sold 20% of to cosmetics conglomerate Coty for $200 million. Kim still has a 72% stake in the company (momager Kris, amongst others, probably make up the remaining 8%), valued at $500 million. Adding on is her majority ownership stake at SKIMS (valued at around $225 million), the $10 million she makes from each season of 'KUWTK' (although, the figure may differ with the family signing on with Hulu for "new content"), her three properties in Calabasas, as well investment shares (in Disney, Amazon, Adidas and Netflix).
Kanye West
View this post on Instagram
Despite their impending divorce, KimYe will always be a thing, and as such he will be included in the Kardashian-Jenner clan #4lyfe (not to mention the fact that the couple has multiple children together).
Like his soon-to-be ex-wife Kim, Yeezy also made it onto the Forbes' 2021 World's Billionaires List, with an estimated worth of $1.8 billion. Not surprising – Kanye has his Yeezy brand (which has actually partnered with Gap and Adidas), his music (he recently won a Grammy) and his own investments (including his stake in Kim's SKIMS). And while Bloomberg had initially reported that a bank had valued the 43-year-olds  sneaker and apparel business from between $3.2 to $4.7 billion – bringing his total worth to UDS$6.6billion – Forbes struck this down with their own calculations that they say are "based on that old-fashioned idea of current revenues — not theoretical future expectations."
Khloe Kardashian (USD$50 million; RM206.3 million)
View this post on Instagram
Khloe Kardashian has participated in multiple spin-offs from the main 'KUTWK' show – including 'Kourtney and Khloé Take Miami' (2009–2013) and 'Kourtney and Khloé Take The Hamptons' (2014–2015) -, her own show with ex Lamar Odom ('Khloé & Lamar'). In 2012, she even co-hosted the second season of the US adaptation of The X Factor with actor Mario Lopez. Momma to True Thompson was estimated to be worth $40 million in a 2018 Newsweek report but now, Celebrity Net Worth estimates her worth to be $50 million.
Kourtney Kardashian  (USD$45 million; RM185.6 million)
View this post on Instagram
The eldest of the Kardashian sisters and mother-of-three was estimated to be worth $35 million in a 2018 Money report but is now worth $45 million, as per Celebrity Net Worth.
Kendall Jenner (USD$45 million; RM185.6 million)
View this post on Instagram
As the highest paid model in the world, 25-year-old Kendall Jenner's net worth has grown from $22million in 2017, to $22.5 million in 2018 and – with the launch of her own alcohol brand – is now worth $45 million, as per Celebrity Net Worth.
Kylie Jenner (Just under USD$900 million; roughly RM3.7 billion)
View this post on Instagram
Now, this is a bit of a whirlwind. The youngest of the famous sisters was actually the first to make it into the billionaires club – if only for a short while. In mid-2018,  Kylie made the cover of Forbes "America's Women Billionaires" issue, revealing that the then 22-year-old was on the fast-track to becoming the youngest self-made billionaire ever at 22 (beating Facebook's Mark Zuckerberg, who was 23 when he made it into the club). Then in 2019, Forbes gave her the title of youngest self-made billionaire after taking her endorsement deals, reality TV show salary, sales of  Kylie Cosmetics and the like into account. THEN! In late 2019, news outlets picked up word that Kylie was selling her majority stake in Kylie Cosmetics to beauty giant Coty (for $600 million, no less). BUT in May 2020,  Forbes called out Kylie Jenner in a story headlined "Kylie Jenner's Web of Lies — and Why She's No Longer a Billionaire", claiming that Kylie, momager Kris Jenner and their team had inflated the companies earnings (by forging tax returns) for years. This led them to take back her billionaire status.
Kris Jenner (USD$190 million; RM783.8 million)
View this post on Instagram
At number 92 on Forbes' 2020 America's Self Made Women list, Kris Jenner pulls in a staggering USD190 million, much of which she made off her role as executive producer of 'Keeping Up with the Kardashians' (Forbes claims the momager gets about $100,000 per episode) and from managing her clients – aka her daughters.
*Cover image credits: @krisjenner / @kimkardashian