When the (then) President of the United States,  Donald Trump, told Americans "to get out there" and not let the fear of Covid-19 dominate them, he also urged citizens to go back to work and enjoy their daily routines. For that, the 45th President received a lot of flack – after all, the US has the highest death toll of any country in the world (with almost 250,000 lives lost). Netizens and celebrities alike condemned his callous words and refuted his claims to that there was nothing to worry about. They called for people to continue practising physical distancing and urged each other to continue wearing masks out in public. However, melancholic icon Lana Del Rey seems to have only received half of the memo. At a recent book signing, the 35-year-old 'Summertime Sadness' crooner was seen wearing a mesh mask instead of the medical kind that is recommended by the World Health Organisation.
Lana Del Rey – whose real name is Elizabeth Woolridge Grant – made the offending trip to The Grove shopping complex in Los Angeles (a move that was rather impromptu as well as she was not scheduled to make an appearance) back in early October to promote her new book of poetry, 'Violet Bent Backwards Over the Grass'. The singer was dressed in an ethereal white dress and had her hair pulled back for the occasion. To top off her gorgeous look, she wore a rhinestone-encrusted mesh face mask.
That's right. Mesh. With holes.
Obviously, very few people were happy with her choice. For one, why is an award-winning, household name holding a public appearance and signing during a pandemic (who wouldn't come running if they heard Lana Del Rey was in the neighbourhood?)? For another, why wear a mask that covers nothing? Twitter users had a field day dragging the songstress for choosing to be 'fashionable' instead of safe.
lana del rey took the wrap off the fruit at the store and used it as a face mask 😭😭 pic.twitter.com/s1MN6k3l2b

— bt (@aotdts) October 3, 2020
covid coming out of lana del rey's mask: https://t.co/RyGF6TbEFR

— yes, adèle IS my name (@biscreaming) October 3, 2020
The next Lana del rey mask likepic.twitter.com/O8nngIDZgo

— ' (@legendaryadkins) October 3, 2020
Her sister, Caroline "Chuck" Grant, defended the singer by telling The Independent that Lana Del Rey had "tested negative" and was standing "more than six feet away" from others at the signing. But, is that enough? With the mounting criticism against Lana Del Rey, Billboard went ahead and had a chat with Dr. Peter Chin-Hong, a medical educator who specializes in treating infectious diseases. On how effective Lana's mask is, he says,
"I am not very confident that it would prevent any spread of COVID. It looks interesting, but you don't need to be a smart virus to get through that mesh. You could be the dumbest virus and it would be easy to get through that mesh. The holes are so big in the mesh that you might as well be wearing nothing."
However, Lana's now addressed the controversy.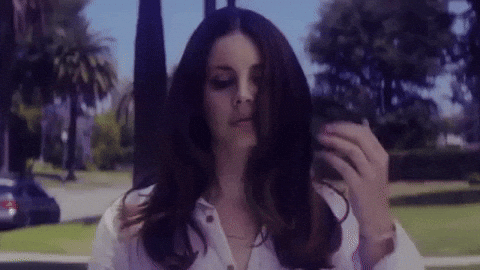 She clarified:
"The mask had plastic on the inside. They're commonly sewn in by stylists these days. I don't generally respond to articles because I don't care. But there ya go. Same goes for everyone's masks in my video. I'm lucky enough to have a team of people who can do that."
As for why she's only now confronting the accusations, her statement was in response to an Op-Ed published by The Michigan Daily that used her and the mask issue in a wider article about cancel culture. That being said, it's been more than a month since the issue first arose and fans are wondering why it's taken the singer so long to respond. To quote the unbothered queen that is Lana Del Rey herself:
"Bro I'm working on 2 albums and excitedly and happily donating a million dollars throughout the nation. If I responded to everything I would be 🤷"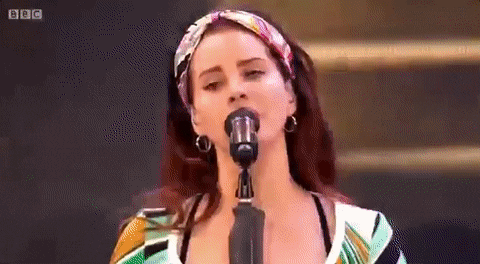 *Cover image credits: Lana Del Rey for Interview Magazine
*Article was originally published on Oct. 8th and has since been updated 
with the latest news pertaining to the subject.