The truth hurts – and Lizzo is about to drop some really painful ones.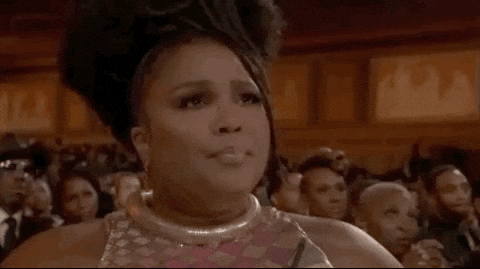 In a Tik Tok uploaded onto her account, the 32-year-old singer, rapper, songwriter, flutist (and an all-round icon) is seen teary-eyed as she talks about the impact that fame has had on her mental health. Despite being active for almost a decade, Lizzo (whose real name is Melissa Viviane Jefferson) finally got the recognition she deserves in 2019, after the release of her third studio album 'Cuz I Love You'. Following that, she was nominated eight Grammy Awards (winning three). The 'My Skin' singers shot to fame, however, came at a price. In her Tik Tok, Lizzo shares the naked truth behind the 'glamourous' life that celebrities live, sharing:
"You can be, like, the coolest, most richest person ever and it doesn't buy you f****** happiness. Money doesn't buy you happiness. Fame only puts a magnifying glass on the s*** that you already have. And if that s*** is f***** up, you're just going to have even more magnified f***** up and s*** situations where it doesn't even seem valid or like you're even like supposed to feel that way and so it f**** you up even more because you feel super f****** ungrateful."
View this post on Instagram
The Detroit-born rapper – who has been a proud advocate for issues such as the Black Lives Matter, self-love and self-acceptance – took the time to remind fans that it's important to work on yourself on the inside as well.
"So, I'm just telling everyone now, anyone who has internal issues or has like any type of self problems that they need to work out, work out now. Because money, fame, or success or even getting older doesn't really fix that s***. You need to just, like do it, do the inner work, do the inner work, because no matter where you are if you don't, it's going to haunt you like a f****** ghost."
View this post on Instagram
Back in June last year, Lizzo used her platform to talk about her battle with depression and why she was such a strong advocate of self-love. She explained,
"I'm depressed and there's no one I can talk to because there's nothing anyone can do about it. Life hurts,. I self-love so hard because everything feels like rejection… it feel like the whole world be ghostin me sometimes. But this too shall pass. S/O all the messages of love. Thank you."
Lizzo's messages are a reminder that at the end of the day, it's okay to not be okay – but it's important to understand why you feel the way you do and to work on getting yourself towards feeling good as hell.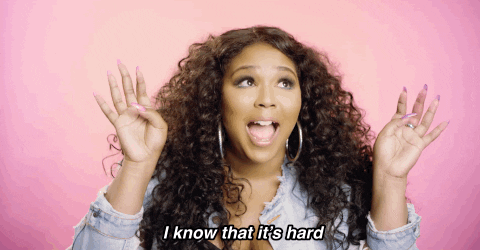 Watch her emotional Tik Tok video here (viewer discretion is advised as the video contains profanity):