We've all heard the joke that comes up when a new Fast and Furious movie is announced: "Another one? Will it ever end?". After all, the first movie was introduced in 2001 and since then, the franchise has churned out eight different films (well, nine, if you count the spinoff Hobbs & Shaw), with the ninth instalment slated for release on the 25th of June.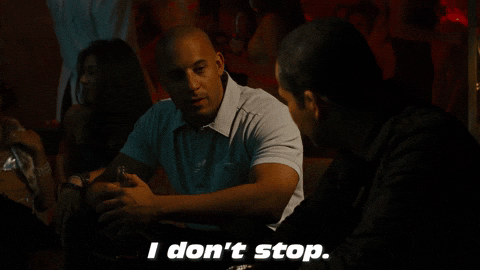 But, as it turns out, that joke finally has an answer. In an interview with the Associated Press, Vin Diesel – who has been a face of the franchise since the first-ever movie, with his role as Dominic Toretto – confirmed that Universal Pictures has plans to conclude the saga with two more movies after F9. The movies, he says, have a tentative release date of 2023 and 2024. Why not end with F9, though? According to director Justin Lin…
"Nine is kind of the first film of the final chapter. We're kind of reconfiguring everything, so that the next two movies should wrap up this amazing journey for these characters."
View this post on Instagram
Whether you loved or hated the films, they really had their moments. Not only were the stunts, cars and fights progressively more mind-blowing, but the character development also helped us fall in love with the Fast and Furious family.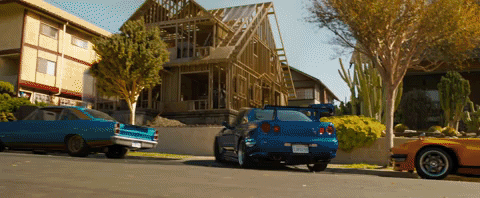 Nevertheless, Diesel agrees that it's now time to draw the franchise to a close.
"I know people are going to feel like it doesn't have to end, but I think all good things should. There are reasons for a finale. I think this franchise has deserved it. This franchise was born from the pavement, from the concrete. The world just championed this underdog to a place where it has already surpassed all of these other franchises. But the franchise has a soul, and that soul has to rest."
View this post on Instagram
Well, where do you go from sending a car into space? Yeap, that's exactly what's on the cards in the upcoming F9 film. Maybe the last two films, to be directed by Lin as well, will set things up for Diesel's on-screen son, who we will see more of in F9. After all, closure in the cinematic world these days means leaving a liiiilllttteee room for some sort of continuation in the future.
Are you excited to see how this two decade long franchise will wrap things up or is it a bittersweet ending to a childhood saga? Let us know how you feel!
*Cover image credits: @vindiesel / @thefastsaga