Deviant Art
If you've been secretly hoping that Adam Levine would return to The Voice and be back doing what he does best judge amazing performers, coach them and of course trolling Blake Shelton, well unfortunately we come baring bad news.
Talent Recap
A fan asked the former judge if he had any plans to return to the reality singing competition, and made it absolutely clear that the answer is a solid NO. Specifically, he said "no thank you?" with a question mark.
Check his story down below: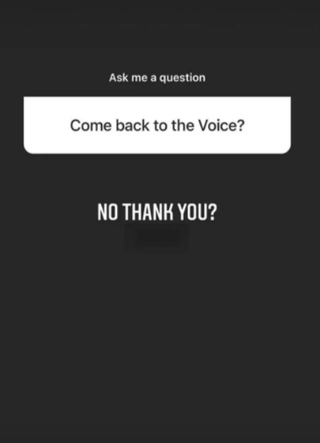 Cosmo
The Payphone singer left the show back in 2019 after a 16 long seasons, and a source revealed to  Entertainment Tonight that he was feeling very "burned out," had "outgrown the show," and was generally "over it."
Entertainment Weekly 
This is not the first time the singer has outwardly spoken about the reality show after leaving, in October 2019, Levine told Ellen "I do miss it but I don't miss how much I had to work. I was constantly working for so many years—very lucky, very fortunate, very blessed and all that—but to just be able to stop in this moment to spend time with my new young family and just have the greatest time ever. Now I'm a stay-at-home dad. I just stay at home and do very little."
Daddy duties come first!