When the scandalous world of the Ton was brought to life through 'Bridgerton' on the small screen, one of two things happened:
1. It broke Netflix's viewership records, making it the streaming sites biggest series ever (watched by 82 million people or, 41% of Netflix's global audience)
2. Bridgerton star Regé-Jean Page became the seasons "incomparable".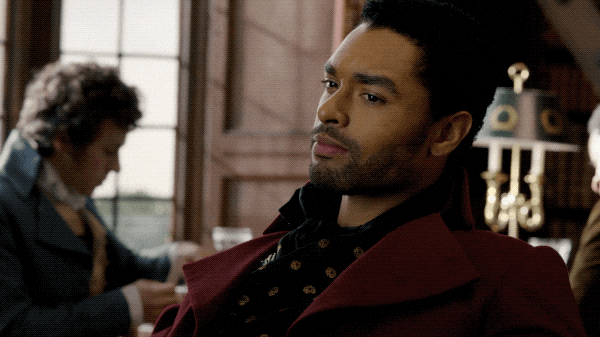 Page is now, and probably will for a long time, be synonymous with the hit series. However, his run as the Duke of Hastings started and will end with the first season of Bridgerton. After all, if we follow Julia Quinn's novels (off which the series is based), the Duke's story ends with the 'Duke & I'. And while he does make a few, brief appearances in other books by the author, they're very, very minuscule appearances. As such, it's no surprise that the actor is bidding adieu to his role as a rake-turned-devoted husband. On social media, Page referred to his experience on the series as "The ride of a life time," while noting that "It's been an absolute pleasure and a privilege to be your Duke."
But, even as we bid farewell to the handsome Duke in Bridgerton, we're not saying goodbye to the actor himself. Regé-Jean Page has quite a lot coming up, in terms of acting gigs, with…
"Dungeons & Dragons"
Fantasy role-playing game Dungeons & Dragons (DnD) has taken over the world, with millions of players worldwide creating their own stories, adventures, heroes and worlds. Now, transitioning from a game played at the tables of many, DnD is being turned into a film adaptation. As production for the film (like many movies) faced delays as a result of the COVID-19 pandemic, we're slowly learning who will be involved in the thrilling project. The most recent addition to the cast is none other than Regé-Jean Page. The 31-year-old British-Zimbabwean actor has been confirmed for a lead role in the movie and will join the previously announced cast: Chris Pine, Michelle Rodriguez, Justice Smith, Sophia Lillis and Hugh Grant.
View this post on Instagram
It will be some time until we see the gang in action, however, with the film's original release date of November 2021 postponed to May 27, 2022.
"The Gray Man"
With the intention of creating a new franchise of a "James Bond" level, Netflix is forking out a budget of over $200 million – its largest budget thus far – and roping in the Russo Brothers (Joe and Anthony Russo) for 'The Gray Man'. The high stakes action thriller, based of Mark Greaney's 2009 novel of the same name, will see Chris Evans, Ryan Gosling and Page together on one screen.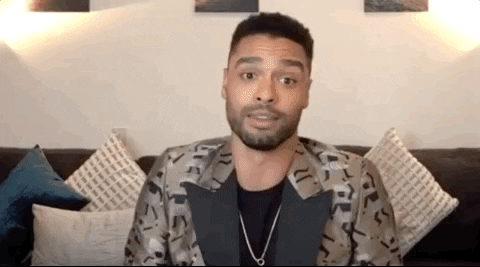 While Jean Page's character has yet to be revealed, Gosling will play the freelance assassin and former CIA operative Court Gentry. In the novels, Gentry is on a mission across Europe to rescue his handler, Sir Donald Fitzroy, and his family in Normandy, France from Lloyd (to be played by Evans). Lloyd is a member of a massive French corporation who wants Gentry terminated in order to shepherd a billion-dollar deal for oil interests in Nigeria, where its president, in turn, wants Gentry dead for the assassination of his brother. There are 10 different books in the series, but the upcoming film is said to be taken from the debut novel by Greaney. Despite not having a premiere date set, the movie is said to begin filming soon.  The Netflix movie will also bring in Ana De Armas ('Blade Runner 2049', 'No Time To Die'), Alfre Woodard ('12 Years A Slave', 'The Lion King'), Billy Bob Thornton ('Fargo', 'Goliath'), Jessica Henwick ('Game of Thrones', 'Marvel's Iron Fist'), Wagner Moura ('Elysium', 'Narcos'), Dhanush ('Maari', 'Asuran') and Julia Butters ('American Housewife', 'Once Upon A Time In…Hollywood').
View this post on Instagram
Anthony Russo has described "The Gray Man" as "a real mano-a-mano between those two great actors who represent two different versions of the CIA, in what it can be, and what it can do."
Speaking of Bond…
Since becoming one of the hottest actors in Hollywood, there has been never-ending talk of Page taking over the 'Bond' mantle from Daniel Craig, who after 15 years and 5 movies, will be playing the titular character for the last time in 'No Time To Die'. However, speculations remain just that – speculation. Page himself has addressed the rumours on 'The Tonight Show Starring Jimmy Fallon', dismissing the rumours as common musings when British actors make it to the forefront of Hollywood.
"I think the internet thinks a lot of things, and that is one of the more pleasant ones so I can be pleased as far as that goes.  But I don't think it's much more than that. I'm very, very glad to have the badge. I'm glad to be in such wonderful company of people who have the badge. But it's a badge."
Bummer….. but, of course, there's also Page's previous work to look at…
"Sylvie's Love"
Last December, Page (playing Chico) appeared alongside Tessa Thompson (starring as Sylvie Parker), in the award-winning romance drama 'Sylvie's Love'. The movie follows Sylvie Parker who, in 1957, befriends and eventually falls in love with a saxophonist who takes a summer job at her father's record store in Harlem. When they reconnect years later, they discover that their feelings for each other have not faded with the years.
View this post on Instagram
And if you want to catch a younger Page: pull up 'Harry Potter and the Deathly Hallows: Part 1' and try to spot him! Orrrr, you could be like me, and just rewatch 'Bridgerton' for the *ahem* 5th time.
*Cover image credits: @regejean as photographed by @graphicsmetropolis