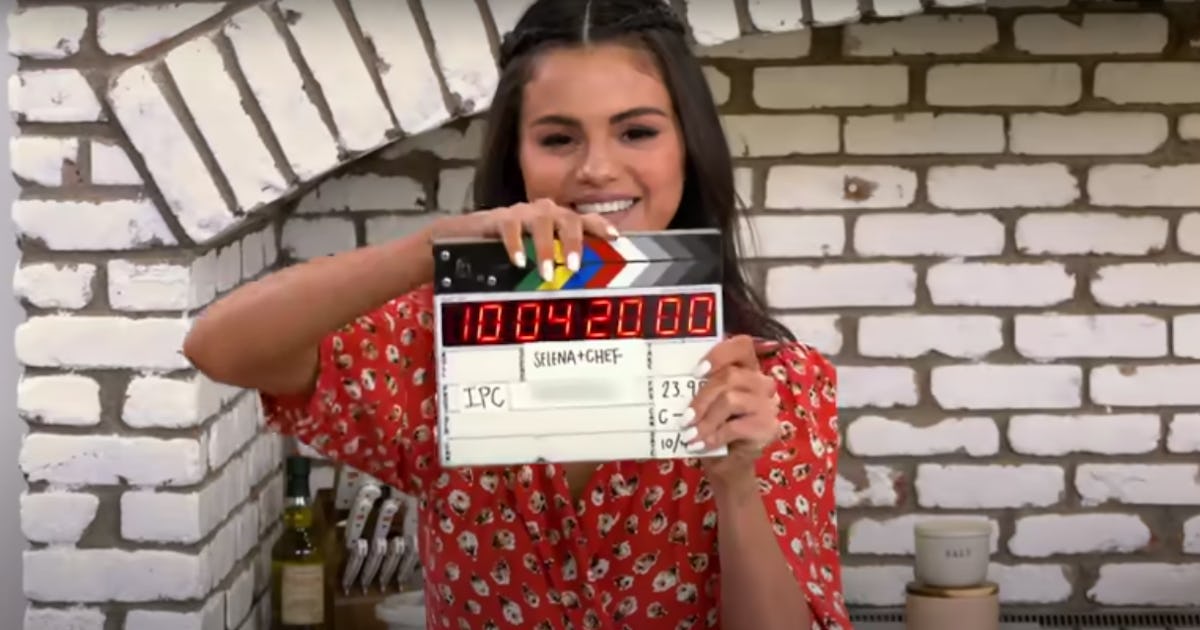 Elite Daily
I know I'm not alone when I say this, we love living vicariously through our fave celebrities which we never knew could cook such yummy food!
And Selena Gomez aka in our books, "Chef SelGo" can definitely handle the heat in the kitchen!
Popsugar
In the first full trailer for the second season of her series, Selena + Chef, things get a little heated as she tries to cook a few brand new dishes, while also trying not to cut herself with her iconic knives.
Uproxx
If you thought that might be the worst of her problems, in the trailer, the Lose You To Love Me singer's kitchen looks like it's about to be set on fire! And of course the icing on the cake, her smoke alarm goes off. Thankfully though, she has her two BFFs, Liz Golden and Raquelle Stevens, as well as Nana and Papa back to help her out.
Check the "hot" trailer down below:
According to HBO, Selena + Chef season two, continues to follow Selena on her cooking adventures with a new roster of all-star chefs that teaches the songstress how to make delicious dishes at home. The new chefs included in season two are: Aarti Sequeira, Curtis Stone, Evan Funke, Graham Elliot, JJ Johnson, Jordan Andino, José Andrés, Kelis Rogers, Marcela Valladolid and Marcus Samuelsson.
Hauterfly
The second season will officially premiere starting with the first three episodes releasing on Thursday, January 21.