Polygon
Do  you feel old yet? Because we do!
The streaming giant is reprising the Sharkboy & Lavagirl sequel We Can Be Heroes, and they have just given us the biggest sneak peek there is, and we have mixed feelings! Unfortunately there's a huge catch and it has to do with Taylor Lautner. Yes you read that right, we have questions, and they all comprise us asking WHY?!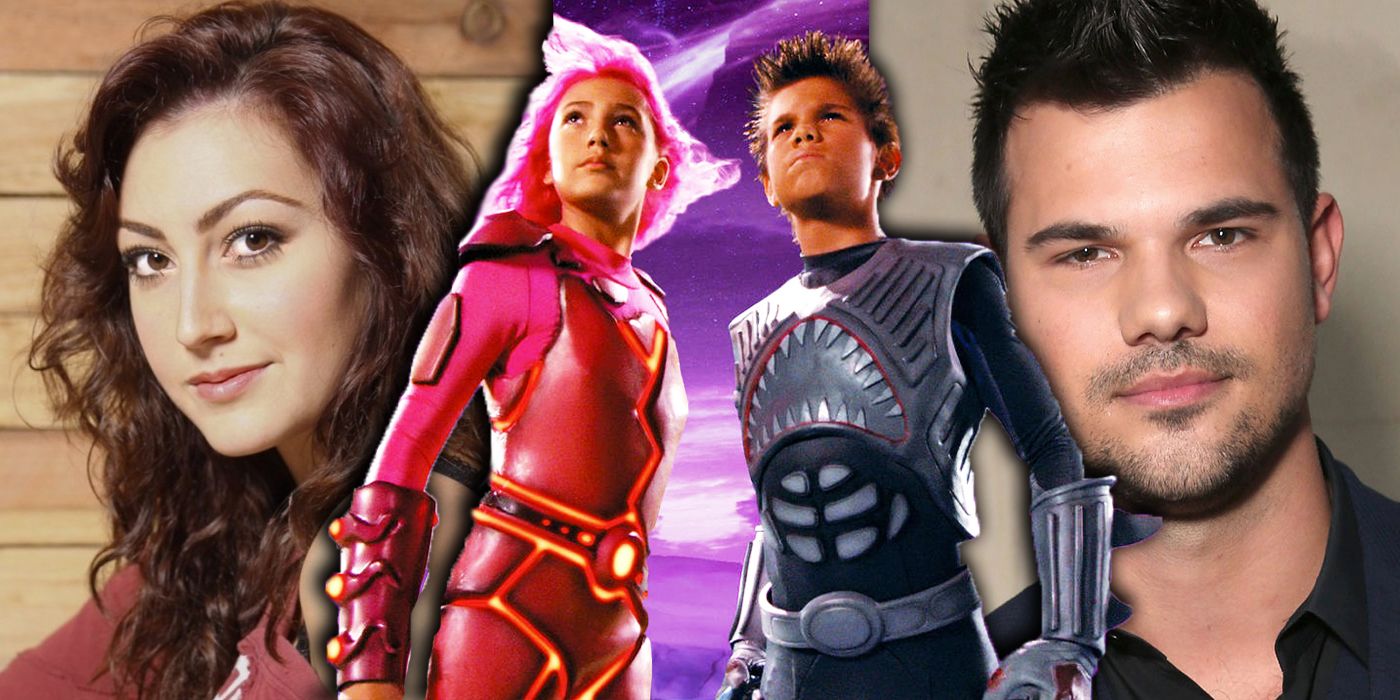 CBR
The Twilight heartthrob had fans bombarded his social media after they noticed that he won't be returning as Sharkboy for the film's sequel. According to the streaming platform, Sharkboy and Lavagirl are parents now and it looks like their daughter will be stepping up to save the world.
Check the post down below:
Wanna feel old? Sharkboy and Lavagirl are parents now (and their daughter is played by Vivien Lyra Blair aka Girl from BIRD BOX)

WE CAN BE HEROES releases globally on Netflix on New Year's Day pic.twitter.com/W9RtNibQij

— NetflixFilm (@NetflixFilm) November 18, 2020
The actor has yet to speak on the matter as to why Lautner hasn't come back for the sequel, however the actor has been busy spending alone time with his partner Taylor Dome. This has left some fans taking to Twitter to express their disappointment, check the hilarious tweets down below:
WHO'S THAT SHARKBOY IMPOSTER WHERE IS TAYLOR LAUTNER pic.twitter.com/cHmv3bg6rF

— alias (@itsjustanx) November 18, 2020
— 🅰️🅱️🅱️🅰️ (@Umar_Ibrahee) November 18, 2020
I don't know how to feel about the upgrades to the costumes yet 🤔 and unless my eyes are deceiving me…that does not look like Taylor Lautner as Sharkboy and there is no Sharkboy without him pic.twitter.com/EIKaa87AS5

— Joanna Marie (@joannamariebb) November 18, 2020
No idea what this is about, but lots of pretty colours. pic.twitter.com/EggpAs63gE

— Marlovian (@MichaelJay2001) November 18, 2020
where is taylor lautner pic.twitter.com/CMsfv2qWMn

— emma (@emmaaajoy) November 18, 2020
Now what was taylor Lautner doing that was so important he couldn't help us relive our childhoods for a second https://t.co/F9460lYswI

— throatzilla (@dojamowry) November 18, 2020