Daily Mail
Shawn Mendes and Camila Cabello's relationship has taken everyone by storm, initially, now they seem like the perfect couple next door! Well Shawn is finally ready to open up about a rough patch in their relationship.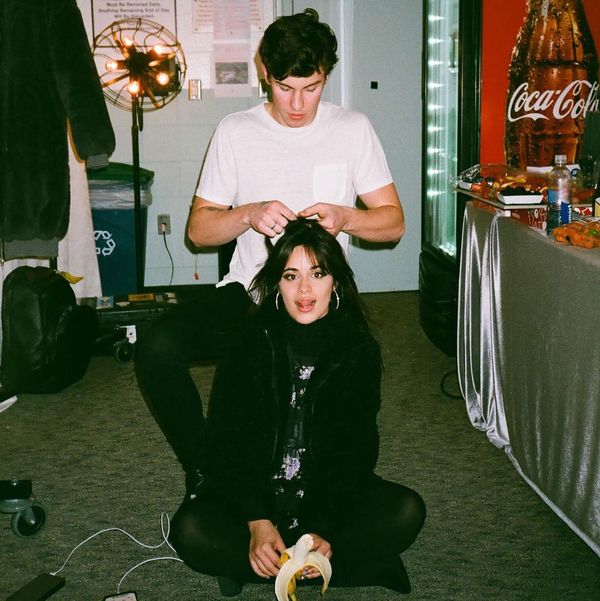 Vulture
In a recent interview with Zane Lowe on Apple Music, Shawn bared it all and stayed real about a time when he was afraid of being honest with his partner Camila because he didn't want to seem weak. I know, I'm as surprised as you.
Just Jared Jr
"I have always considered myself a really vulnerable guy, I was the guy who wrote In My Blood. I'm the guy who talks about anxiety. I'm cool, I'm sensitive, I'm vulnerable, I always thought of myself that way until I had a girlfriend whom I was so serious about, then I realized how much I was scared of being the weak man," he said.
Pinterest
"I mean, I went through a month where I couldn't really even communicate with her because I was struggling with anxiety and I didn't want her to see me weak. And I was on the verge of ruining our relationship. And then when you come out on the other end and you're like, 'Listen, I'm struggling here, it's hard for me to even say this to you,'" Shawn continued. "And everything starts building and growing and getting stronger and the roots fortify, and you look around and you're like, 'Oh sh*t.' Bravery. That's bravery. That's strength."
Pinterest
Shawn may just be 22 years old but that man is very emotionally mature! Kudos to Shawn and Camila for sticking through the rough patches despite being in an industry that remains competitive.